Meg Gemelli

Crosswalk.com Contributing Writer

2019

10 Jul

COMMENTS

1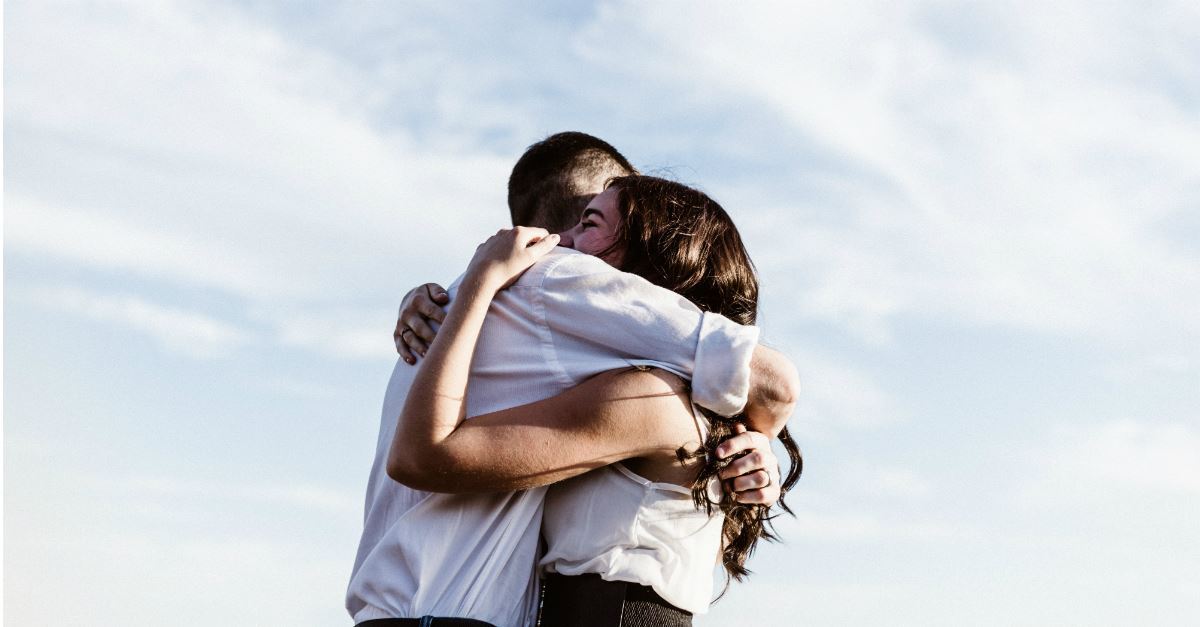 I knew a bride who was so afraid to walk down the aisle that she was prescribed anti-anxiety medication. It was stressful for the entire wedding party, especially her parents. I was worried enough about her that I even forgot to smile in some of the pictures.
Behind the closed doors of the therapy room, the fear of getting married is a common topic of conversation amongst my clients. And the Census Bureau reported in 2010 that 30% of the U.S. adult population was considered "never married"—the highest percent in sixty years. What's going on?
A trend to consider: Men are now waiting to marry until they're 28-years-old on average, and women, until they're 26. Researchers also have a good idea of why some of us are more prone to commit than others, and have identified some developmental milestones and attitudes that seem to be predictors.
But what fears or societal changes might be getting in the way, and what are those of us desiring to marry at some point supposed to do about it? Here are four of the biggest fears about marriage (and how to overcome them).
Fear #1: What if I marry the "wrong person" and regret it?
We live in "fear of missing out" world, or "FOMO" for those of us staying pop culturesavvy. With every social event, job promotion, childbirth, and relationship status posted to social media, it would seem that everybody else is living the "good life." Our tendency to share the highlight reel has created an illusion—one suggesting that we're missing out on "something" or "someone" better.
What if I regret getting married? What if my "soulmate" is still out there…the one I would never fight with?
Current social trends reflect the power of the fear. Though couples are marrying later, they're not waiting until later to move in together. In fact, they're co-habitating at higher rates than ever before—an effort to "test drive" the relationship before fully committing to marriage. Just 60% of those couples will actually follow throughwith a wedding, the rest likely to live in a state of serial monogamy.
The Fix: A real world soul check.
While FOMO is a feeling, based in fantasy, commitment is a healthy and beneficial choice. Science now supports what the Word has touted all along. We belong to one another. Men and women engaged in safe, loving relationships live longer. They're less vulnerable to sickness such as heart disease and mental health distress, and they report higher levels of life satisfaction than do their single or divorced peers.
The take-away: No relationship is completely stress-free or a perfect match. Most couples get mad enough at one another to regret getting married sometimes. But the opposite of love is not anger, it's apathy. It's a risk to open our hearts, but commitment can be one of the most fulfilling, protective opportunities given to us by God.
"He who finds a wife finds a good thing, and obtains favor from the Lord." Proverbs 18:22
Fear #2: Will I lose my personal identity if I get married?
This is a fear I hear about often, especially from women. And when I'm asked the question, my honest answer is, "If you don't remember you were made to be…"
As human beings, our connections often define how we identify ourselves. In fact, you're likely reading this article because you identify as a son or daughter of God. You visited Crosswalk.com because you have a relationship, are curious about a relationship, or you've been helped or hurt by a relationship with God or one of His followers.
Both men and women express fear that "married status" will result in losing personal choice and control.
Will I be expected to quit my job, get pregnant, and be a housewife as soon as we say, "I do?"
Will she tell me where and when I can go places and do things?
Will he or she control all the finances?
These are very real concerns. Many of them are based on painful life experiences with parents growing up, past romantic relationships, or on misconceptions about what a healthy union actually looks like.
"I praise you, for I am fearfully and wonderfully made. Wonderful are your works; my soul knows it very well. My frame was not hidden from you, when I was being made in secret, intricately woven in the depths of the earth." Psalm 139:14-15
The Fix: Know your identity in Christ.
Just as having an "identity in Christ" does not make a person actually "become Christ," getting married does not strip a person of their talents, preferences, or callings as an individual. Marriage is about enjoying a relationship, just like faith. And while yes, an intimate marriage does require us to place another person ahead of ourselves in ways that we've never experienced before, it's not an identity theft. Instead, it's a beautiful dance of giving and accepting love.
The take-away: Relationships change over the years. We grow. We die. We connect and experience loss. But marriage—the role of husband and wife—was never meant to become our whole identity. "Married" describes a relationship with just one person who is different from all the rest. God doesn't gobble up our free will when He calls us "son or daughter."
Instead, He simply commits to loving us, and invites us to love Him back in return.
"Two are better than one, because they have a good return for their labor: If either of them falls down, one can help the other up. But pity anyone who falls and has no one to help them up.