Shawn McEvoy

Director of Editor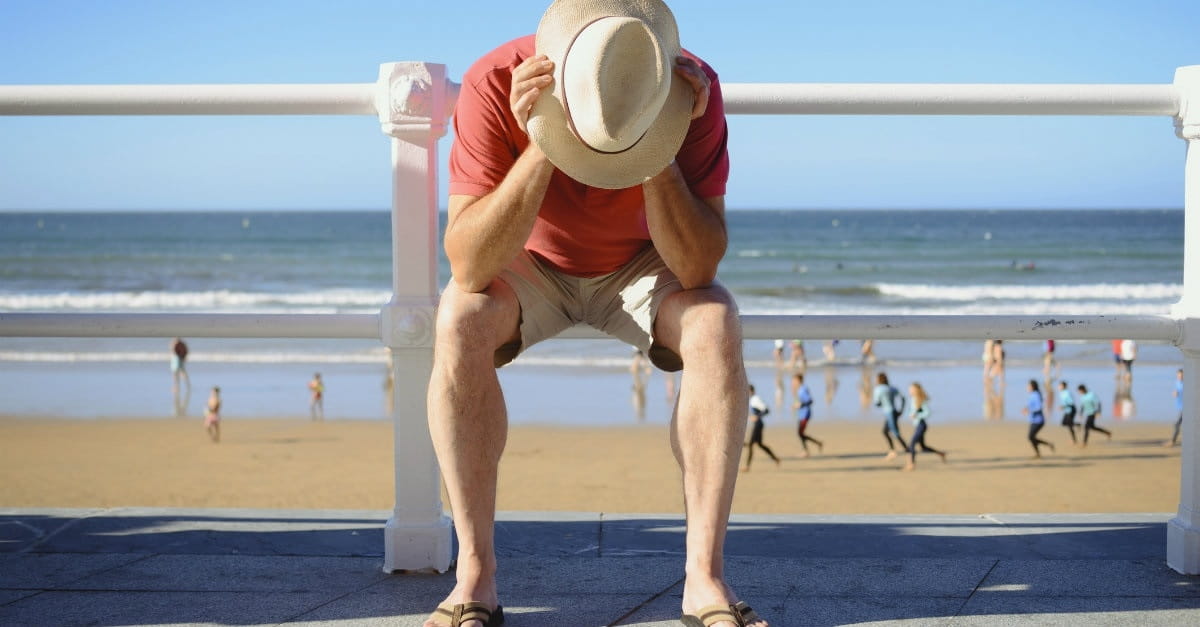 Worry, stress and anxiety are the diagnoses of the day in American culture, even among Christians. Is there a cure?
Beloved pastor and author Max Lucado sees, via his giftedness in plumbing the depths of Scripture, if not a cure, at least a healing balm. And it's hiding right in plain sight, right among Paul's oft-quoted directive to "be anxious for nothing" (Philippians 4:6).
"For nothing?" we ask. Sometimes things get so unbearable this bit of well-meaning encouragement can feel like a slap to the face, similar to that other favorite, "in everything give thanks" (everything?). So we sat down with Max to discuss what he found that brought him to write on the frustrating, confusing, pressing issue of anxiety, borrowing his title straight from Paul: Anxious for Nothing: Finding Calm in a Chaotic World.
***
Crosswalk: Max, if we Christians believe and know that Jesus is our Prince of Peace, and that he brings us a "peace that passes understanding," why are we so prone to anxiety?
Max Lucado: Well, part of it is just this anxiety-driven world in which we live. It's literally a place of chaos.
We cannot underestimate how unique this generation is in comparison with others. As people list the reasons anxiety is off the charts, psychologists and researchers always point to the fact that our world has changed more in the last 30 years than in the last 300 combined. It's a faster world; nobody has ever been able to go as fast as you and I can in our cars, in our planes, and also in our communication. There's hardly a place we can go where we're not getting news, and oftentimes that news is not good news. And then most of all, it's just a secular society in which we live in the United States. And secularism sucks the peace out of people because we don't have a way of coping with the fears that come.
So there are many reasons that even Christians feel this anxiety. It's a society that is really being infiltrated by thoughts of anxiety.
CW: Yes, you make the point in the book that we Americans would pretty much take the gold medal in anxiety. Why do you think citizens of countries with fewer possessions or more difficulties or more persecution are more tranquil, generally?
Lucado: Is that not the most interesting thing? And I've wrestled with that! One of the more interesting statistics I came across is that people in third-world countries are far more at peace – and battle lower levels of anxiety than we do – even though they have many fewer of the conveniences that we do. And when they come here, their anxiety level picks up, as if our anxiety is contagious.
I think there are two reasons for that: One, by and large, people in third-world countries are faithful people. They seem to be people of a deeper faith, maybe by necessity. And number two, their days and their lives are simpler, they are a reflection of the day my great-grandad must have had, when he could go no further than his horse could go on a given day. Whereas if opportunity presented itself, I could be on an airplane for 17 or 18 hours. So my days are far longer than theirs. I think in third-world countries there is more of a respect to Time, and their days shut down when the sun goes down. So, some real practical things have an influence on their [lower] anxiety level.
CW: Given just how many Americans are being diagnosed with anxiety, tell us a little about what you write regarding how to get C-A-L-M, calm.
Lucado: The book is built around the passage in Philippians 4 that the Apostle Paul wrote. And that gives birth to the title of the book when the Apostle Paul said, "be anxious for nothing." When he writes, "be anxious for nothing," by the way, he doesn't mean "never feel anxiety." The way that he constructed his Greek verb there is, "do not allow yourself to be perpetually anxious," don't allow yourself to slip into a mindset of perpetual anxiety. Anxiety is an option, but the Prison of Anxiety is not an option.
And he gives us such a wonderful teaching to deal with anxiety. First he says, "Rejoice in the Lord always." And then he says, "Be anxious for nothing, but in everything by prayer and petition let your requests be made known to God." And then he says, "With thanksgiving…" And then he says, "Meditate on these things." So those are the four big ideas. And I took those four big ideas and created this little acronym C-A-L-M: first we Celebrate God, then we Ask God for help, we Leave the problem with God, and then we Meditate on good things.
So basically the idea of the book is to help people have this as a tool with which to respond to the presence of anxiety. Again, anxiety's gonna come; anxiety will always knock at the door, but we don't have to invite anxiety in for dinner. We respond by Celebrating God, Asking God for help, Leaving the problem with him, and then Meditating on good things.