To say that the Mississippi River is massive would be an understatement. Stretching a lengthy 2,350 miles, the Mighty Mississippi runs from northern Minnesota all the way down to the Gulf of Mexico. From point to point, there are plenty of pleasurable stops along the way. As Mark Twain wrote, "The Mississippi River towns are comely, clean, well built, and pleasing to the eye, and cheering to the spirit."
Curious about some of the notable cities along the second-longest river in the U.S.? Here, we'll take a look at five of the biggest cities along the Mississippi. Population numbers are based on 2018 estimates from the U.S. Census Bureau.
5. St. Louis, Missouri
Population: 302,838
Known as the "Gateway to the West," St. Louis is located near the border of Illinois along the western bank of the Mississippi. It has a population of about 302,000.
You may know it as the home of the famous St. Louis Arch, but what you may not know is that it was also the birthplace of some of America's favorite foods, including the ice cream cone and the hot dog, which are said to have debuted at the 1904 World's Fair.
4. St. Paul, Minnesota
Population: 307,695
Located right next to Minneapolis (see below), St. Paul is the second-largest city in Minnesota as well as the state capital. Together, St. Paul and Minneapolis are referred to as the "Twin Cities."
While Minneapolis might be more famous, St. Paul has plenty to offer. For instance, this city of about 307,000 is home of the legendary Minnesota State Fair (fried food on a stick, anyone?), and it boasts more miles of riverfront along the Mississippi River than any of the other cities on this list.
Oh, and it's worth noting that between Minneapolis and St. Paul, there are 23 different bridges that allow you to walk over the Mississippi River!
3. New Orleans, Louisiana
Population: 391,006
Music, Mardi Gras, voodoo, and po'boy sandwiches … what doesn't New Orleans have? This city is truly unlike any other, with a unique convergence of French, Creole, African-American, and Spanish cultural influences.
With a population of about 391,000, it's the largest city in Louisiana and has plenty of incredible attractions for tourists. Whether you're enjoying beignets and chicory coffee at the world-famous Cafe du Monde, attending the city's famed Jazz Festival, or living it up on Fat Tuesday, there's plenty to do and see in NOLA.
2. Minneapolis, Minnesota
Population: 425,403
Minnesota may be famous for its cold winters, but there are plenty of reasons to make a jaunt to this northern state's biggest city.
With a population of about 425,000, Minneapolis is a major metropolis with a bustling arts scene, beautiful architecture, great food and plenty of incredible outdoor scenery. Oh, and did you know that legendary musician Prince was born and raised in Minneapolis? The house from the film "Purple Rain" remains a popular tourist destination.
1. Memphis, Tennessee
Population: 650,618
With a population of over 650,000, Memphis is the second-most populated city in Tennessee (after Nashville). Located near the borders of Mississippi and Arkansas, respectively, this riverside town is packed with culture and history.
Musically speaking, it's famous for both blues and rock n' roll, with musicians like Johnny Cash, B.B. King, and Elvis having strong ties to the city. While Elvis passed away many years ago, he's still alive in the hearts of his fans. Thousands of tourists per year line up to visit Elvis Presley's Graceland mansion. And for foodies, Memphis offers a unique brand of barbecue. Slow-cooked over a spit and served either "dry" or "wet" (with plenty of sauce), it makes the city destination-worthy in its own right.
Ready to Follow The Mighty Mississippi?
The Mississippi River is not only one of the longest river systems in America but one of the most important river systems in the world. Running through 10 different states, there are plenty of interesting stops along its impressive course. How many of the biggest cities along the Mississippi River have you visited?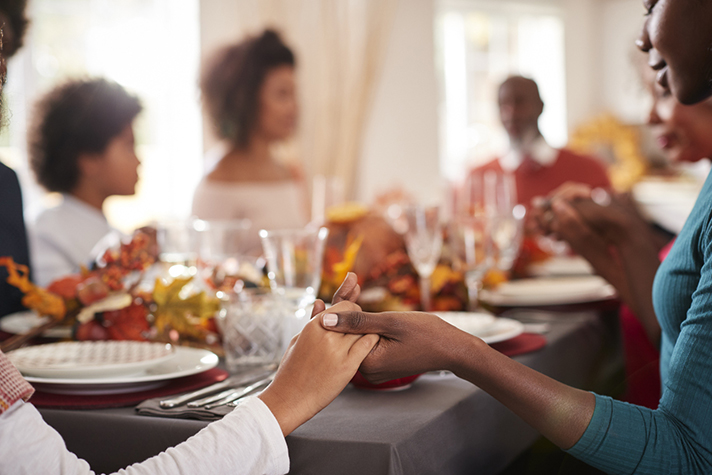 It's that time of year again: Thanksgiving. Time for family, football and pumpkin pie. But what happens when the very thought of the holiday sends you running for the hills? When giving thanks gives you a headache? Here are 5 reasons you might dread Thanksgiving—then scroll down to see what you can do about it.
Family drama. This isn't one of those commercials where smiling families pass dinner rolls across a neatly adorned table. You're just trying to scarf down your food so you can get out of there.
>> How can we keep the peace among relatives? Read Billy Graham's response.
All the work falls on you. You're the one carrying Lysol in one hand and a turkey baster in the other. (Just don't get the two mixed up.) You're in a tizzy by the time the doorbell rings.
>> "Preparing for Thanksgiving is a real burden." Read these short suggestions.
Travel takes time and money. Maybe the family could come visit you for a change. OK, bad joke.
>> This time of year can be stressful. These 10 Billy Graham quotes can help you get in the right mindset.
You're at work. Thanksgiving is just another day—maybe busier. Can't a person catch a break?
>> "How can I look on the bright side and be an encouragement to others?" Here's some guidance.
What do you have to be thankful for? It's been a tough year, and you don't feel like pretending to be happy. Even the word "Thanksgiving" leaves you grumbling over your mashed potatoes.
>> "I don't have much to be thankful for this year." Read Billy Graham's response.
The good news: it doesn't have to be like this. Here are 5 ways to make Thanksgiving better this year—along with some Biblical encouragement.
1. Seeing family can be a good thing. It shows you care. Bless others by being a good listener and encourager. Reconnect with ones you don't see regularly.
"Let no corrupting talk come out of your mouths, but only such as is good for building up, as fits the occasion, that it may give grace to those who hear."
—Ephesians 4:29
2. Thanksgiving prep is no small task. Make a list of what you need to do and when. If you can bake or freeze anything ahead of time, do it. Ask family and friends to help you, and if that's a no go, opt for a smaller meal.
"You and the people with you will certainly wear yourselves out, for the thing is too heavy for you. You are not able to do it alone."
—Exodus 18:18
3. Traveling can be stressful. Set aside time to be alone and stick to it. Enjoy these moments of calm, and ask God to keep you from getting upset if things don't go as planned.
"For God alone, O my soul, wait in silence, for my hope is from him. He only is my rock and my salvation, my fortress; I shall not be shaken."
—Psalm 62:5-6 
4. Maybe you're stuck working on Thanksgiving, but you can still face the day with a positive attitude. Look for ways to uplift people around you. Tell co-workers what you appreciate about them, or bring in some homemade goodies.
"So then let us pursue what makes for peace and for mutual upbuilding."
—Romans 14:19
5. Problems are real, and you don't have to pretend they aren't. But don't let problems block out everything else in your life. What can you be thankful for? Your health? Your family? Your home? How about small things you might take for granted? Make a list.
"Give thanks in all circumstances; for this is the will of God in Christ Jesus for you."
—1 Thessalonians 5:18
Here's one more challenge for you: this holiday, discover an even greater reason to be thankful. That reason is the freedom found in Jesus Christ. With Christ, we have hope and guidance, not just on Thanksgiving, but every day.