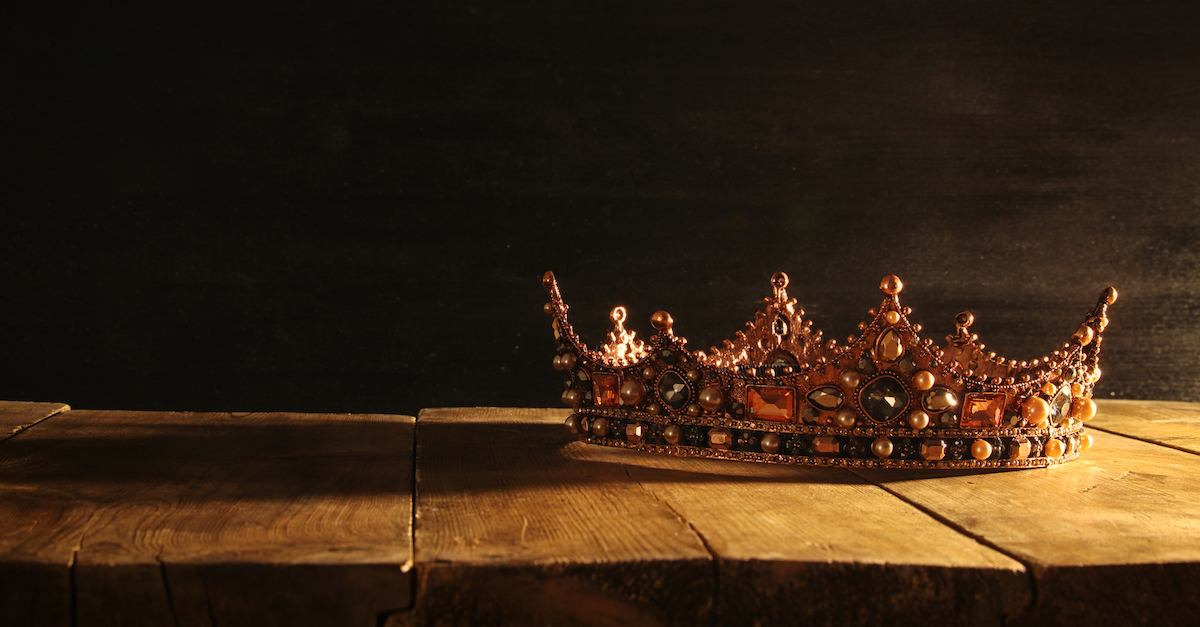 "For such a time as this" – the phrase alone invokes courage and hope among believers. From the time we're first introduced to it from the book of Esther, these six simple words inspire us toward that one defining moment we all long for—our chance to make a difference. A moment like Queen Esther's.
But to truly understand the importance of the words, we need to look beyond one sentence and reach deeper into Esther's life, before her cousin Mordecai spoke the words, "for such a time as this." From her history and those around her, we can learn how discovering our own "for such a time as this" involves so much more than one pivotal moment. It also involves trusting God right where we are.
The Reason Mordecai Spoke the Words "For Such a Time as This"
Mordecai, a Jewish man from the tribe of Benjamin, lived in Babylon under the rule of King Xerxes. Mordecai had a beautiful young cousin named Hadassah (also known as Esther) who he raised as his own.
When King Xerxes commanded the removal of Queen Vashti from the throne after a series of shocking events, Esther ended up in the palace as a new member of the king's harem. Vashti's replacement would be crowned from this group of the loveliest virgins in the land. Esther found favor in Hegai, the head eunuch in charge of the harem. Soon, she gained the affection of the king himself. "And the king loved Esther more than any of the other young women…" (Esther 2:17).
Around this time, one of the king's most trusted advisors named Haman set a plot in motion to kill the Jews. Haman despised Mordecai, so he convinced the king of his plan, and a decree was written. The Jews' only hope? Whether or not a young queen would be willing to risk her life to save them.
Mordecai knew what he had to do, but he also knew Esther better than anyone. Not only did he need to convince Esther of the severity of the situation. He needed to motivate her to push past her fear and do what God called her to do. No one else could get close enough to stand before the king and plead on their behalf—only Esther.
"Don't think for a moment that because you're in the palace you will escape when all other Jews are killed. If you keep quiet at a time like this, deliverance and relief for the Jews will arise from some other place, but you and your relatives will die. Who knows if perhaps you were made queen for just such a time as this?" (Esther 4:13-14 NLT)
What Makes the Words "For Such a Time as This" So Memorable?
Esther's initial response to Mordecai reminds me of another servant of God we admire for bravery and perseverance through unspeakable difficulty. His name was Moses, but looking back at his first conversation with God shows us he needed some extra motivation too.
"When the Lord saw that he had gone over to look, God called to him from within the bush, 'Moses! Moses!' And Moses said, 'Here I am'." (Exodus 3:4 NIV)
Although Moses believed God spoke to him through the burning bush, he did not believe in his own ability to do what God asked of him. God called Moses to lead his people from a life of oppression, but Moses made excuses for why he couldn't. "Pardon your servant, Lord. I have never been eloquent, neither in the past nor since you have spoken to your servant…" (Exodus 10:10)
Like Moses, Esther needed someone to encourage her on her journey. Not because she lacked courage, but maybe she just needed the reassurance that God would go before her (Deuteronomy 31:8). The "for such a time as this" ending to Mordecai's motivational speech to Esther may be memorable for us because we can relate to her apprehension.
We will all face times of fear or doubt. Times when we wonder, "Why me, Lord?" Yet our faithful God is there to remind us that He has been with us all along, and He will continue to guide and protect us. "For such a time as this" shows God's providence, whether we hesitate or move forward in His strength. He works all things together to fulfill His purpose.
Esther's "For Such a Time as This" Moment Was Fraught with Hardship
When I think about Esther's experiences, my mind gravitates toward her time in the palace. Beauty treatments, baths, someone waiting on her all day, every day. Seems dreamy on the surface. But Esther's life was not all that princess-like. Esther faced great hardship, before and during her time at the palace.
Having suffered the tragic loss of both parents, Esther had a special relationship with her adoptive father, Mordecai. An orphan and an exile, she certainly didn't have it easy. Then instead of being allowed to live out life among her people, she was whisked away from all she knew. Laws forbid members of the king's harem to speak to just anyone. They couldn't even visit the king without being called. Matthew Henry's Commentary describes it this way, "This made the royal palace little better than a royal prison." So now, Esther couldn't even communicate with her beloved Mordecai. She had to send messages back and forth secretly.
Four years passed between Queen Vashti's removal from the throne and Esther's appointment as the new queen. This orphan girl lived a life of seclusion. But she was about to understand that everything she went through was "for such a time as this."
"For Such a Time as This" Showed How Priceless Esther Was to Her King
Esther knew the punishment for anyone who entered the king's presence without being summoned. She'd be sentenced to death, unless the king chose to hold out his scepter and offer his pardon. With odds stacked against her, Esther knew what she had to do. She called on her people to pray and fast.
"Go and gather together all the Jews of Susa and fast for me. Do not eat or drink for three days, night or day. My maids and I will do the same. And then, though it is against the law, I will go in to see the king. If I must die, I must die." (Esther 4:16)
I wonder how many times Esther questioned God's plan for her life? Did she cry out "Why Lord?" when her parents died? Did she have doubts about her safety, or her future? We don't know for certain from Scripture, but we do know if Esther was ever in doubt, she knew what to do. She knew prayer and fasting would make things clearer and draw her closer to her Lord.
"When he saw Queen Esther standing there in the inner court, he welcomed her and held out the gold scepter to her…Then the king asked her, 'What do you want, Queen Esther? What is your request? I will give it to you, even if it is half the kingdom!'" (Esther 5:2-3)
Even with the odds stacked against us, God's plan will always prevail. When we wonder why He led us to where we are, prayer and fasting can usher in new hope. In the midst of a dangerous situation, this hope propelled Esther forward. It can do the same for us.
What Can "For Such a Time as This" Teach Us?
When we take a closer look at the various Bible translations of this phrase, we discover something both interesting and meaningful. The six words "for such a time as this" rarely change among some well-known versions. The New Living Translation, New King James, English Standard, and New International versions all say the phrase the exact same way.
What varies is the word choice at the beginning of the sentence leading into the phrase. The NLT reads, "Who knows if perhaps you were made queen for just such a time as this?" The NIV interprets it this way, "And who knows but that you have come to your royal position…" But the NKJV and ESV opened my eyes to the greater significance of Mordecai's statement. "Yet who knows whether you have come to the kingdom for such a time as this?"
Is "For Such a Time as This" Still Relevant in Life Today?
Esther's moment with the king symbolizes our relationship with our heavenly Father. When we prayerfully enter His presence, He welcomes us with outstretched arms. We wonder if we're worthy to come before Him, yet He already positioned us as His royal children. "Now if we are His children, then we are His heirs…" (Romans 8:17)
When we read Esther's princess story, we may be tempted to look at our own lives in comparison. Who wouldn't be inspired by her bravery and obedience in the face of danger? And being moved to the front-of-the-line among the would-be queens? Amazing!
But as I live each day, I realize that life's a little less princess-like and a lot more hardships than I expected. Reality hits hard and my "for such a time as this" dreams begin to fade. I'm tempted to question. Will my "for such a time as this" moment ever come? Does God have a special plan for me? 
But maybe I have the purpose of those words all wrong. Maybe "for such a time as this" has a more profound meaning for us all.
Esther followed God's direction. Patiently waiting for the right moment, God opened the King's heart to her plight which resulted in his favor bestowed upon Esther, Mordecai, and the Jewish people. Whatever our circumstances, we can wake up each day knowing our "for such a time as this" is right now—right here. We can trust the King of kings to guide us as we say "yes" in obedience. When we do, we will discover that even in the midst of our humdrum, our hardships, and everything in between, God has a plan.
"Though few of us will ever be in such a position as Esther's, each believer has an essential role to play in the ongoing plan of God" (Believers Bible Commentary). We can trust Him as we live out our "for such a time as this" each moment of each day, right where we are.
Kristine Brown writes about women in the Bible and what we can learn from their stories at kristinebrown.net. She also shares weekly encouragement to help you "become more than yourself through God's Word." Kristine is the author of the book, Over It. Conquering Comparison to Live Out God's Plan, and the new Over It. Devotional for Teen Girls.
Photo Credit: Kristine Brown