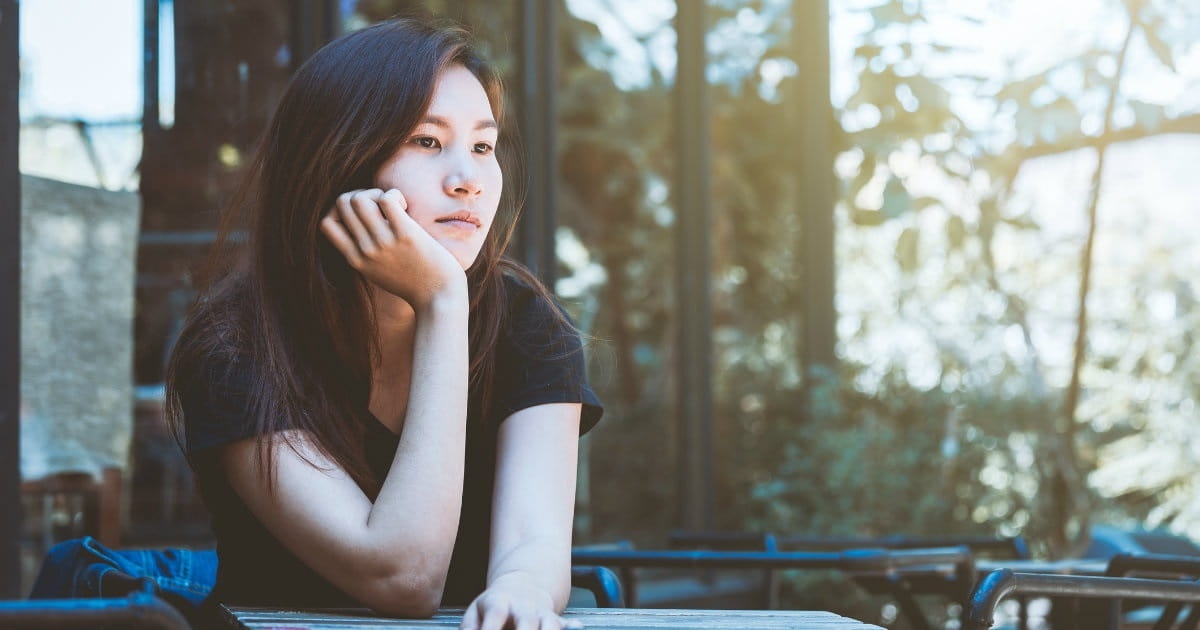 Pause for a moment. Take your right hand, lift it up and place it on your chest. You feel that. It's your heart beating. Stay there for a moment and lock into its cadence. That's one strong muscle there, pumping life sustaining blood throughout your body. Your faith is like that too, a strong muscle pumping God's love and promises, carrying spirit-sustaining hope to every part of your life.
Since faith is a muscle, it has to be exercised to remain strong. Either we can move forward in faith or allow our habits to pull us back. In case you need a defibrillator to get your faith muscle working again or are looking to tweak your spiritual workout so you don't hit a plateau, here are 10 habits your faith can't afford for you to continue. So let's throw off everything that hinders and entangles us (Hebrews 12:1) by ditching these faith-robbing habits.
Photo Credit: Getty Images
1. Doubt
"I'm not sure," "We'll see," "Maybe it will work out." What's with all the doubt? Like Thomas in the bible you want verifiable proof before you believe God. But don't you already have enough proof? Have you not seen God spare someone's life? Haven't you experienced the Holy Spirit comforting you? Have you not seen a sick person healed? Jesus reminds us that those who believe who have not seen are blessed (John 20:29). So this year we will ditch the doubt and walk in the surety that God hears us, and when we've asked in alignment with His will, we will have our petitions granted (1 John 5:14-15).
2. Spiritually Hearing Impaired
Do you have the habit of acting like you can't hear God? Have you dulled your sensitivity to His voice by allowing the enemy to stuff your ears with lies? Is God's voice being muffled because it's being filtered through the noise of the world? If that is the case, I'm praying for a honing of your spiritual ear. May the Ruach, breath of God, blow into your ear and remove any buildup so that you can hear Him clearly.
So faith comes from hearing, and hearing through the word of Christ. (Romans 10:17esv)
3. Unbelief
You can hear all the sermons in the world, but if you don't believe what you're hearing, then it will not profit you. Unbelief is like kryptonite to your faith, rendering it weak and helpless. But God has a solution for that. If you've struggled with unbelief, simply ask Him for assistance. Cry out like the father did who was seeking a miracle for his son: "Immediately the father of the child cried out and said, "'I believe; help my unbelief!'" (Mark 9:24).
4. Laziness
By its nature, faith denotes action. Faith is something we live out—thus it requires us to move. Faith calls you to do. Faith challenges you to act. Faith prompts you to go! And one of our greatest demonstrations of our faith is by our works (James 2:18). Hence, laziness is the staunch rival of faith. So no linking arms with the thing that wants you stagnant. Disqualify your opponent laziness because you can't afford to have him hanging around any longer.
5. Low Self-Esteem
The type of self-esteem I'm talking about here isn't merely being confident in your appearance or abilities. I'm talking about the type of low self-esteem that believes God can and will do for everyone else but not for you. You can pray heaven down and believe God to cure your friend's cancer, but you question if He'll repair your broken marriage.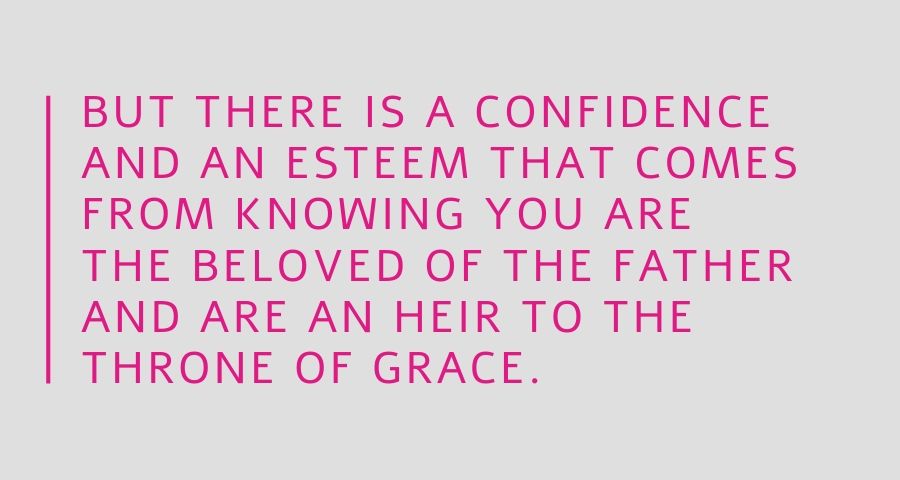 It's the low self-esteem that quietly whispers, "I'm not worthy." But there is a confidence and an esteem that comes from knowing you are the beloved of the Father and are an heir to the throne of grace. With that kind of faith, you know that the Father loves you and will withhold no good thing from you (Psalm 84:11).
6. Disobedience
Radical moves of God require radical obedience. Faith will demand that you do something which on the surface makes no sense. This is where you will have to trust God and simply obey. Just like Abraham did when he placed his son Isaac on the altar. That radical act of obedience made no sense as it could have cost Isaac his life. But Abraham obeyed at the risk of losing his long-awaited son. In this next season, your faith cannot afford disobedience. Jesus was obedient even unto death. Yes, obedience will cost you something, but that faith move is sure to yield high dividends. In the case of Abraham, that act of obedience demonstrated the love and mercy of Jehovah Jireh, God Our Provider. He provided then and He's still providing today.
7. Hoarding
Speaking of Jehovah Jireh, you do know that God provides, right? But are you scrimping, saving and hoarding every penny? Are you stockpiling household goods, or even shoes? Whether you are hoarding money, clothing, or goods, hoarding can be an indication that you don't completely trust God to supply all your needs according to His riches in glory (Philippians 4:19). Jehovah Jireh, God Our Provider knows what you have need of. So no need to place your trust in your stockpile. Place your faith and trust in Him.
8. Being A Realist
You know those people who say, "Well I'm just being realistic." This type of reply is usually given in response to something that's been said that may seem a bit outlandish. But often faith believes in what may seem to the world to be outlandish. If God is involved, faith doesn't care if it doesn't make sense. When Noah obediently went about building the arc, it seems pretty outlandish—that was until the floods came, then it made perfect sense. So relying only on realism as your filter for the world is a habit we can surrender if we want to move forward in faith.
9. Worry
Faith says, "God will!" while worry says, "I don't know what I'm going to do!" A focus on worry takes your eye off Jesus' abilities and places it on your perceived inability to make the situation work out. But Jesus knew we would fall victim to worry. That's why He assured us to not be anxious, (Matthew 6:25) and again to not worry about tomorrow (Matthew 6:34). Worrying is like putting a fire extinguisher to the flames of your faith. Faith is one thing we want to fan, and we want its flames to roar. So let's suffocate worry and let your faith rage on.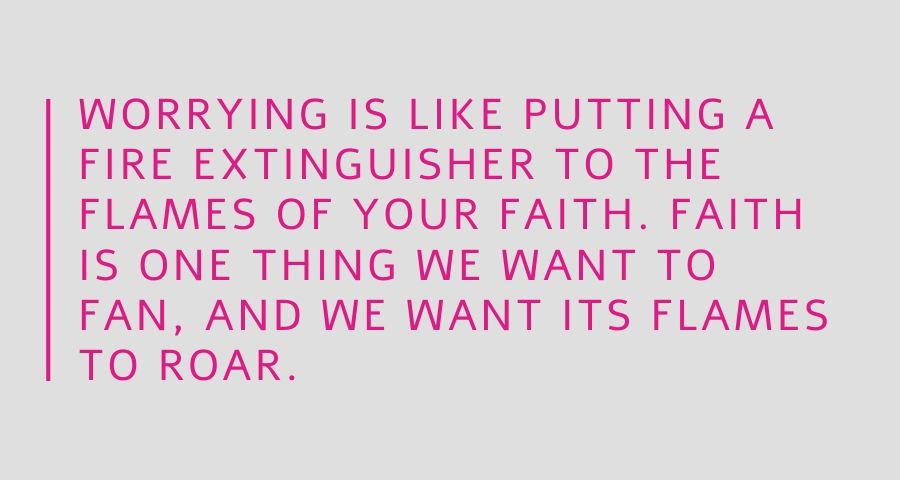 10. Giving Up Too Quickly
Slowing down one foot from the finish line. Dropping the ball before crossing into the end zone. These infractions have cost athletes the satisfaction of the win. Friend, your faith is there cheering you on to keep going while your naysayer screams "quit!" You have trained for this, so run your race. Yes, it will require endurance, but when you have done the will of God, you will receive what has been promised (Hebrews 10:36). Tests and trials will one day have a confrontation with your faith. But in the face of that stare down, be reminded of this comforting truth:
Count it all joy, my brothers, when you meet trials of various kinds, for you know that the testing of your faith produces steadfastness. And let steadfastness have its full effect, that you may be perfect and complete, lacking in nothing. (James 1:2-4)
God has generously doled out to each of us a portion of faith (Romans 12:3). The duty is on us to exercise that faith muscle by repeatedly working it. And like the conditioning of muscles in the physical body, that process of micro-tearing can hurt, but it yields a stronger, more resilient body, as will our faith. A faith that is active pleases God. We will not waste away and suffer from spiritual atrophy. Let these 10 habits your faith can't afford for you to continue plague you no more! Unencumbered, you will run forward, your faith growing stronger and stronger day by day.
We ought always to give thanks to God for you, brothers, as is right, because your faith is growing abundantly, and the love of every one of you for one another is increasing. (2 Thessalonians 1:3)
Tyra Lane-Kingsland is a speaker, Women's Ministry Director and author of the book Purposeful Parenting. She enjoys facilitating the classes she's developed on parenting and Health & Wellness. It is her assertion that health is wealth and believes that optimal health is achieved through proper nourishment, rest and exercise. Tyra is an attentive wife and mother of six. Knowing that God causes all things to work together for good, she is on a passionate pursuit to see women inspired to live fully!