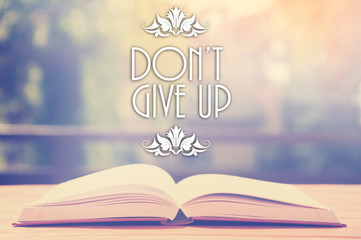 Don't give  up on God. When it looks like you've been forgotten about, God is working behind the scenes.
Are you waiting on a move of God? Does it seem like it's taking forever for God to come through for you? I understand. I'm by nature a person who likes to be in control and there have been so many times when I felt it was necessary to "help" God speed things along.
But now my prayer is, "God help me to be patient and wait on You." Give me patience to wait on your perfect timing. If things were to happen on our timetable, what needs to be in place or what needs to be removed wouldn't have happened.
Has your promise manifested yet? If the answer is no, know that the God who spoke the promise over your life is faithful to bring it to pass and will provide everything you need to accomplish that dream He put on your heart.
If you are waiting on the manifestation of your promise, don't give up before He moves….you just might create an Ishmael if you try to make the promise come to pass on your own, read about Abraham in the book of Genesis.
If I hadn't believed that I would see Adonai's goodness in the land of the living…
Put your hope in Adonai, be strong, and let your heart take courage!
Yes, put your hope in Adonai! Psalm 27:13-14).