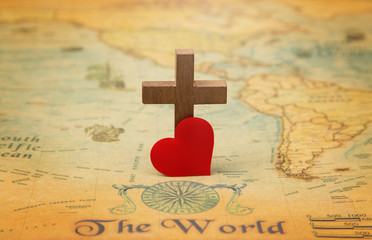 I am dropping by with a quick reminder that you are loved. And to remind myself that I am loved.
We heard the phrase, "God loves you" many times, but it is true. He loves you, no matter what you've done, no matter where you've been. The scripture says, for God so loved the world that He gave his only Begotten Son that whosoever shall believe in Him shall not perish but have everlasting life (John 3:16).
Although God loves us as we are, He do not leave us that way. He wants you to turn from your sins and follow Him. When you do this, you become a child of God. He refers to us as the apple of His Eye (Psalm 17:8, Proverbs 7:2, Zechariah 2:8). God loves you more than you can ever comprehend. Right now, meditate on that. You who have accept Jesus Christ as your personal Lord and Savior is now the beloved of God (Ephesians 1:6).
The truth about the Kingdom Citizen—the one who is in Christ, who is adopted into the family of God—made accepted in the Beloved. Let that sink in. It's an amazing thought to end the night, don't you think?
So have a blessed night, you who have believed in Christ. Know that you are His dear beloved children.