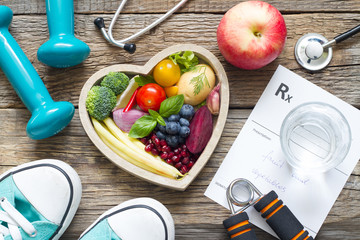 Our health is something we take for granted—until it starts to deteriorate. When our health starts spiraling down, we quickly begin to feel fearful. However, the scripture says the spirit of man will sustain him in sickness (Proverbs 18:14). We can endure pain through our attitude and mentality. What internal dialogue are you having with yourself? Do you think sick? Talk like you are sick? Or do you think healed? Talk like you are healed? You have to think healed. You have to call yourself healed.
God is a Healer, but it is still our responsibility to manage our health. Our bodies are not built to intake the toxins we put into it (i.e. drugs, alcohol, fatty foods etc.). God has provided us with a manual that tells us how to take care of our bodies, it's called the Bible. Although, it isn't a medical book, it is God's Word, and in His Word, He reveals how to be a good steward over bodies. Your body is the temple of the Holy Spirit (1 Corinthians 6:19). As a Believer in Christ, God has given us the responsibility of taking care of the body within He dwells.
The Bible gives us principles to physical health. God doesn't just want us to prosper in other areas of our lives He also wants us to prosper in our health, The Bible states: I pray that in all respects you may prosper and be in good health, just as your soul prospers (3 John 1:2).