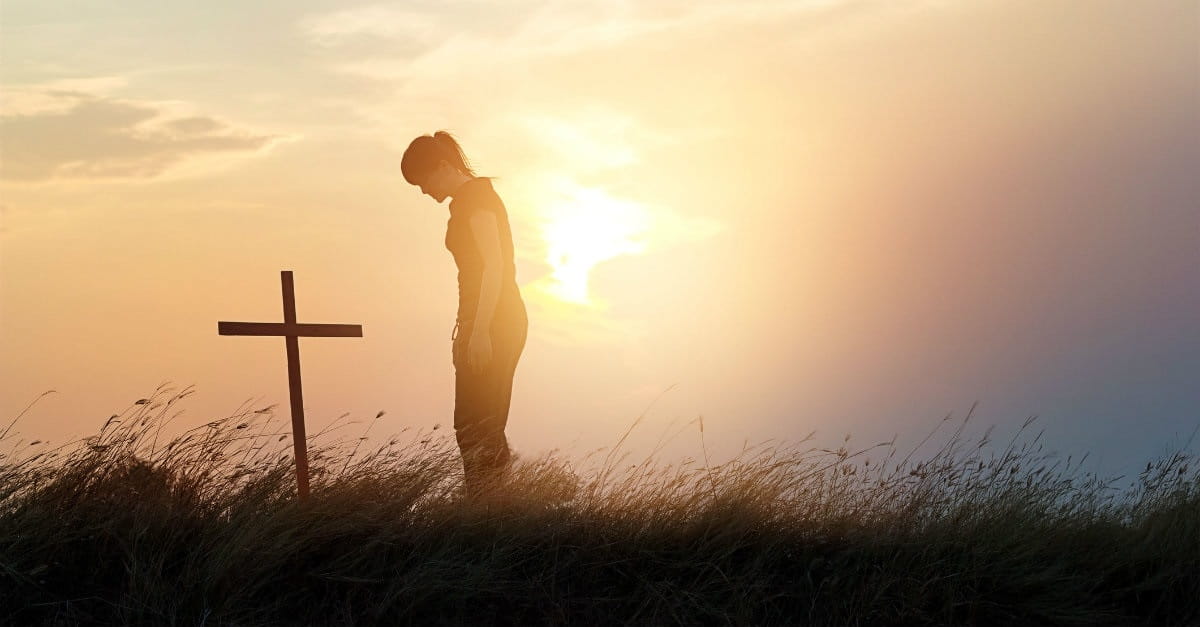 If anyone wants to follow after me, let him deny himself, take up his cross and follow me. For whoever wants to save his life will lose it, but whoever loses his life because of me and the gospel will save it." – Mark 8:34-35
Every word in the Bible is important, but there's something about the words in red, the words spoken by Jesus that cause me to stop and consider them just a little more. While some of his words are easily understood, others seem more nuanced and maybe even a little confusing.
Towards the end of Jesus' life he makes one of these more puzzling statements to his disciples and a crowd of curious onlookers. He says, "If anyone wants to follow after me, let him deny himself, take up his cross, and follow me. For whoever wants to save his life will lose it, but whoever loses his life because of me and the gospel will save it."
What exactly was Jesus saying when he said that every person who wants to follow him should "take up his cross?" What did this mean for the disciples Jesus was directly speaking to? And how does it apply to us today? There's no doubt this is a sobering phrase and one that we may even want to avoid at times. But easy to read or hard to digest, we don't have to be afraid of God's word and its implications for our lives. We can trust that every word was written for our good!
As we dive into the meaning of "take up your cross," one of the most important things we can do is take the time to understand the context in which Jesus spoke it. While this phrase is found in Matthew 10:38, Mark 8:34 and Luke 9:23, we're going to focus specifically on the gospel of Mark to find the context.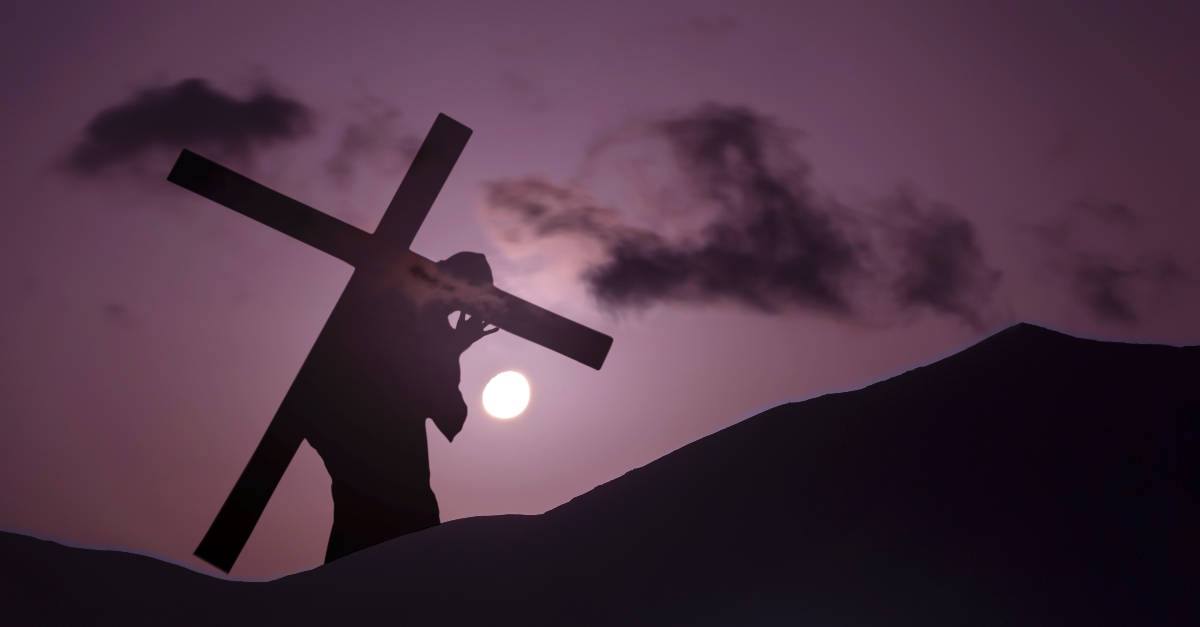 What Was Happening When Jesus Said "Take up Your Cross"?
In Mark 1-7, we can vastly simplify Jesus' ministry by saying he healed, restored, performed miracles, and taught. He was met with crowds wherever he went and had a small group of men he formed more personal relationships with called his disciples. Everyone was fascinated with who Jesus was and the amazing things he was doing. Some disliked him, distrusted him or felt he was a heretic. Many were unsure of who he really was. Was he the Messiah? Was he a prophet? Or was he simply a man out of his mind?
Jesus chose this moment to tell the disciples plainly who he was. In Mark 8:27-30, Jesus asked his disciples two questions. He asked, "who do people say that I am" and "who do you say that I am?" The disciples shared that other people said he was John the Baptist, Elijah or another prophet. Then Peter said, "You are the Messiah."
Jesus confirmed that this is true and then he began to reveal what his mission as the Messiah would look like. It was contrary to what the disciples and much of Israel predicted and wanted. Jesus foretold of his rejection by the religious officials, his death and his resurrection after three days.
I can only imagine the shock on the disciples faces. Peter, absolutely stunned, rebuked Jesus for saying such things. Jesus kept talking, he wasn't done shattering their false beliefs. He called the crowds gathering around to come join the conversation between him and his disciples and said, "If anyone wants to follow after me, let him deny himself, take up his cross and follow me. For whoever wants to save his life will lose it, but whoever loses his life because of me and the gospel will save it" (Mark 8:34-35).
This is one of the moments when I wish the Bible recorded the response of the crowd or the disciples but perhaps it doesn't because they were speechless. This was not what they expected from King Jesus. Jesus not only predicted own his death but also called those present to follow him in the sacrifice of his life. He emphasized this point again in Mark 9:30-37 and then in Mark 10:45 he mentioned this theme again by summing it up in one verse, "For even the Son of man did not come to be served, but to serve, and to give his life as a ransom for many."
Jesus used this phrase to correct his followers' understanding of who he was and why he came. They thought he came to reign, he told them he came to die. And then he asked them to also deny themselves and be willing to lose their lives for the sake of the gospel.
Photo Credit: © Getty Images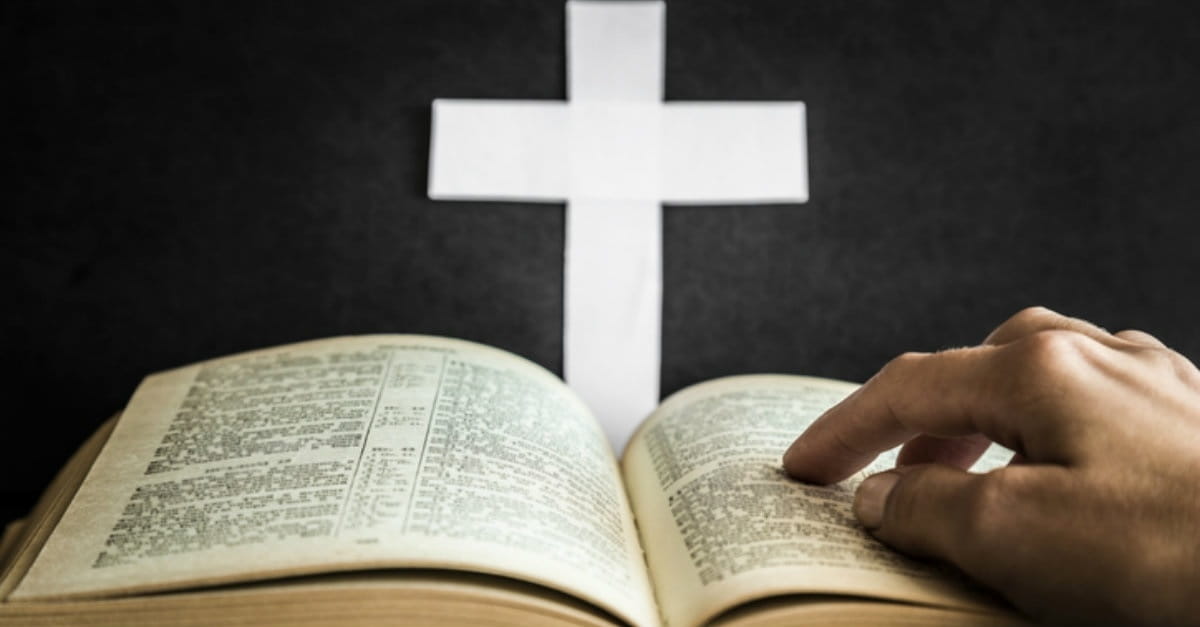 What Does it Really Mean to Take up Your Cross?
Let's break down Mark 8:34 to understand the true meaning. The verse begins with Jesus calling the crowd to come and listen. This tells us that this is a message for all. This wasn't just for the disciples or those called to ministry; it was something Jesus wanted everyone to hear and heed. Then he used four command words in this one verse: "If anyone wants to FOLLOW after me, let him DENY himself, TAKE UP his cross, and FOLLOW me." Most of these phrases are clear and understandable, but "take up his cross" offers specific imagery that needs further explanation.
When Jesus took up his cross, he carried the instrument of his death. He was a willful participant in giving his life up for the sake of the world. He was consenting to suffering, humiliation, torture and ultimately his death. Of the four commands Jesus gave in this verse, this is certainly the most troubling one. Nothing about consenting to pain and humiliation is natural for us. Which is why the words that follow the command to take up our own crosses are so comforting. He says, "and follow me."
He did this first. He did it best. He gave the most, sacrificing all. When we take up our crosses we choose to feel discomfort, pain, rejection, suffering, and even death for the sake of Jesus and the message of the gospel.
Photo Credit: © Getty Images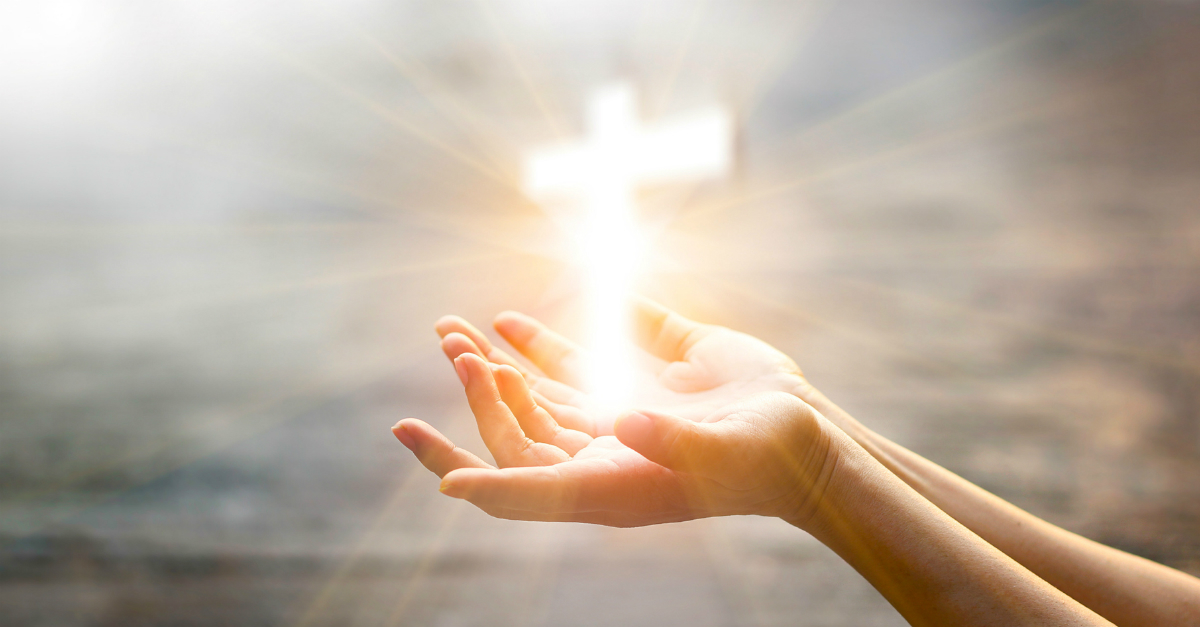 Why Should We Take up Our Crosses?
If we choose to follow him on this, where is he leading us? We find that answer in the next verse, Mark 8:35: "For whoever wants to save his life will lose it, but whoever loses his life because of me and the gospel will save it." The giving of our lives results in the saving of our lives. It's a paradox for the human mind, but a rock-solid truth in the spiritual realm. Whatever we lose is gained in Christ.
It may be easier to understand this if we put flesh on it. We see the apostle Paul live this out so well throughout Scripture. Here's a list he shares in 2 Corinthians 11:24-28 of the trials he faced—or we could say the crosses he bore.
"Five times I received the forty lashes minus one from the Jews. Three times I was beaten with rods. Once I received a stoning. Three times I was shipwrecked. I have spent a night and a day in the open sea. On frequent journeys, I faced dangers from rivers, dangers from robbers, dangers from my own people, dangers from Gentiles, dangers in the city, dangers in the wilderness, dangers at sea, and dangers among false brothers; toil and hardship, many sleepless nights, hunger and thirst, often without food, cold, and without clothing. Not to mention other things, there is the daily pressure on me: my concern for all the churches."
Yet in Philippians 3:8 he echoed what Jesus promised we would receive if we chose not to save our lives but to lose them.
"More than that, I also consider everything to be a loss in view of the surpassing value of knowing Christ Jesus my Lord. Because of him I have suffered the loss of all things and consider them as dung, so that I may gain Christ."
Paul lost his safety, security, and comfort but he gained Christ. And he concluded that this was a good trade. He gained infinitely more than he lost. Jesus' words stand true. When we take up our crosses and become willful participants in suffering so that the gospel may be proclaimed, we lose our physical life but gain a rich and meaningful spiritual life.
Photo Credit: © Getty Images/ipopba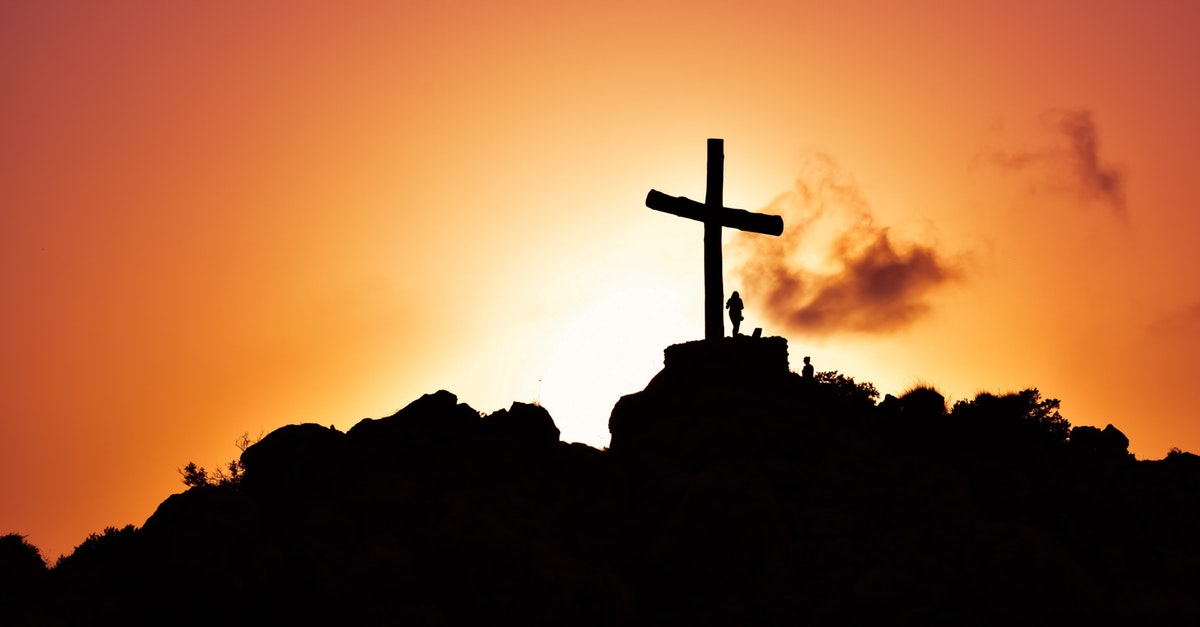 What Does it Mean for Me to Take up My Cross?
If we are followers of Jesus, this little phrase "take up your cross" should be foundational. It shouldn't just be a verse we flip to when we're walking through hard time for reassurance that suffering is a calling of the Christian. While that is a comforting thought, that isn't the main point Jesus was making with this phrase. His intention was to instruct those who want to follow him on how to do that. It involves denial of self, an active involvement in choosing to walk towards the death of self in order to gain Christ. Taking up our crosses isn't a passive act but an active one. It's something we should choose every day:
– Do you struggle with anger? Take up the cross of humbly walking into a counseling office to heal the wounds from which your anger swells.
– Are you controlled by an addiction? Take up the cross of asking for accountability and being willing to receive it when you need it most.
– Is your heart hardened with bitterness because of past wrongs against you? Take up the cross of untangling those wrongs and applying to them the same forgiveness Christ has given to you.
– Has God called you to share the gospel with your lost friends and family? Take up the cross of a bold proclamation of the gospel even if it causes those you're sharing with to label you as foolish.
– Have you walked away from a relationship with God? Take up the cross of repentance. Let your pride come crashing down and willingly admit that your way has led you to death and you desire to once again live the life that Christ has called you to.
Choose to be a willing participant in the hard and holy work of denying self that you may gain Christ, in whatever way that looks for you. I pray that even now, God is revealing where you've chosen comfort over Christ. I pray that you choose to take up your cross and as you do, remember the promise that what you're losing is of little value compared to what you are gaining!
Photo Credit: © Getty Images
Shelby Turner is a speaker and writer who lives in Kansas City, Missouri. She is all about helping women kick the pursuit of a picture-perfect life to the curb and inspiring them to live a purposeful life instead. She founded The Gathering, a bold, no fluff monthly event that connects women with God in a real way. She'd love for you to follow along with her on Instagram at @shelbyraeturner or connect with her on her website http://www.shelbyraeturner.com.
---
This article is part of our larger resource library of popular Bible verse phrases and quotes. We want to provide easy to read articles that answer your questions about the meaning, origin and history of specific verses within Scripture context. It is our hope that these will help you better understand the meaning and purpose of God's Word in relation to your life today.
"Be Still and Know that I Am God"
"Fearfully and Wonderfully Made"
"Trust in the Lord with All Your Heart"
"All Things Work Together for Good"
"Love Your Neighbor as Yourself"
"I Can Do All Things Through Christ"