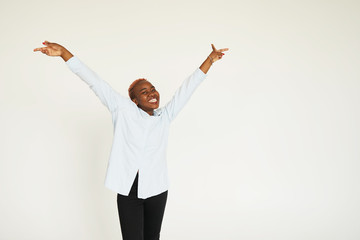 Do you need God to turn things around in your life?
If so, be thankful.
Thankfulness creates an attitude for God to move on your behalf. It has the power to give you peace in seemingly unsolvable circumstances. When you praise and thank God in the midst of your hardship, He will perform a miracle and turn things around.
In Acts 16 Paul and Silas were unjustly thrown in prison. Their clothes got torn off and they were severely beaten. At midnight Paul and Silas began praying and singing hymns to God. That's when there was a violent earthquake which shook the foundation of the prison and the doors flew up and their chains loosed. I don't know what you need God to free you out of today. I have no idea what kind of miracle you need from God, but I know that gratitude is key. Gratitude will release the power of God in your life. Instead of complaining about your problems, praise!!!
I want to challenge you to start praising God in the midst of your hardships. You can express your gratitude to God through singing praises unto Him, through your giving (offering), in payer and in your service. Everything you have is because of God's grace. He gave you health, the activity of your limbs, roof over your head, food on your table, and so many other things to be thankful for. Thank God for what He's done in your life. Being thankful isn't about how you feel—it's about WHO HE IS!