Will Heaven Happen?
by Berni Dymet
I Peter 1:4 … and into an inheritance that is imperishable, undefiled, and unfading, kept in heaven for you…
Have you ever wondered – will heaven actually ever happen for me? It's not an unreasonable question.
It goes through everyone's mind at some point.
And there's a very simple answer. If you believe in Jesus – with all that you are, with your life, yes it will.  Because His Word, the Bible, tells us really plainly – that there is an inheritance that is imperishable, undefiled and unfading being guarded by God for us in Heaven.
It's a living hope – a certain hope.
If you don't believe in Jesus – it just doesn't matter how popular the "all roads lead to Rome" philosophy about heaven is these days, with all my heart and with all encouragement and compassion let me say to you, if you haven't placed your faith in Jesus, your life in Him…. Heaven will never happen for you.
If you've never done this before … why don't you take a minute, do it right here, right now …invite Him to be the Lord of your life.
Don't leave it. One day, it'll be too late.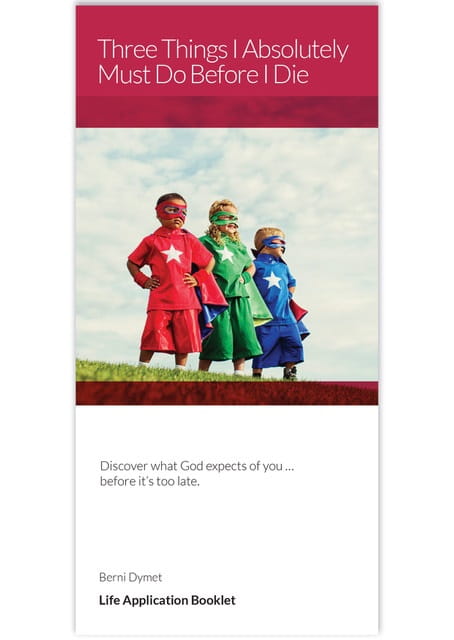 YOUR FREE BOOKLET – THREE THINGS I ABSOLUTELY MUST DO BEFORE I DIE
Here's a vital question for you to consider: If you died tonight, would you be ready for eternity? Now, many people know that it's all about having a simple faith in Jesus Christ. Nothing more, nothing less. But … do you have the sort of faith that Jesus talked about? To help you answer that question for sure, that's what our latest Life Application Booklet is all about: Three Things I Absolutely Must Do Before I Die. We would absolutely love to send you your very own FREE copy to help you make sure that you have the right answer, to the most important question of all.