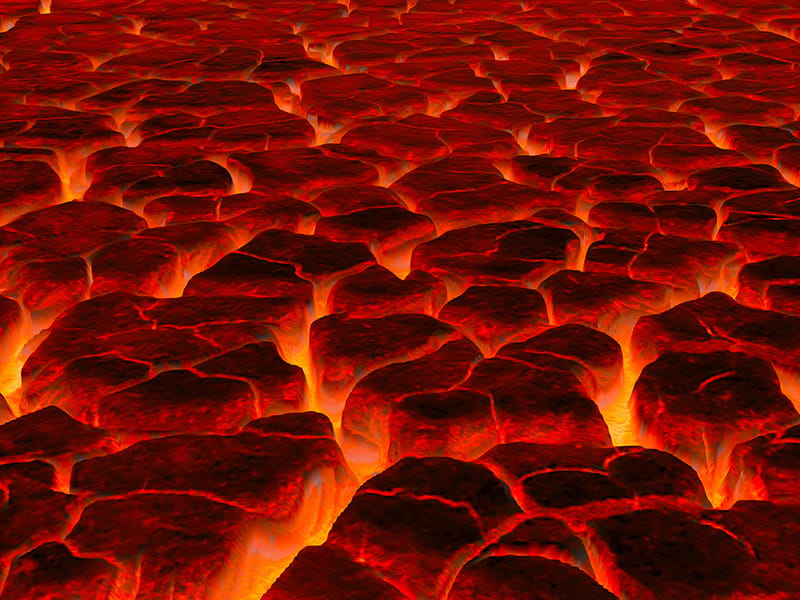 The Bible tells us, "For though we walk in the flesh, we are not waging war according to the flesh. For the weapons of our warfare are not of the flesh but have divine power to destroy strongholds. We destroy arguments and every lofty opinion raised against the knowledge of God, and take every thought captive to obey Christ" (1 Corinthians 10:3-5). There are certain satanic strongholds that imprison us each day that we must be aware of. The battles are taking place every day and the devil uses them to break us down. Luckily, Jesus warns us of the devil and his advances. It's important that we are on guard and don't fall victim to his treacherous lies. Here are six things things Jesus teaches us about the devil.
The devil attacks when you're alone.
The devil attacks us when we're alone because he knows we are most vulnerable when others aren't around us. He also thinks this is when we're at our weakest point. The Bible tells us, "Then Jesus was led up by the Spirit into the wilderness to be tempted by the devil" (Matthew 4:1). He knew Jesus was alone and he tempted Him. The devil can detect when you're feeling alone. In these moments of attack, he wants you to believe that you're all alone. At times when you feel like the devil won't leave you alone, it's important to remember that God is with you!
The devil also attacks when you're vulnerable.
The devil will attack you when you're in a weak position, both physically and emotionally. Jesus was attacked after He had fasted for 40 days. The Bible tells us, "[Jesus] had fasted for forty days and forty nights, and afterwards He was famished. The tempter came and said to Him, 'If indeed you are the Son of God, command these stones to become loaves of bread" (Matthew 4:2-3). The devil attempted to attack Jesus at one of his lowest points physically. There are those who will nurse their weaknesses and keep them. If you are one of these people, you will never be free. The devil has you in his grasp and will keep you there, willingly.
The devil wants to separate you from your walk with God.
The devil will attack you when you are beginning a new spiritual quest. There is nothing he hates more than you building up your relationship with God and growing in your faith. Right after Jesus was attacked by the devil, He began His public ministry. The Bible tells us, "From that time Jesus began to proclaim, 'Repent, for the kingdom of heaven has come near" (Matthew 4:17). Knowing Jesus was about to begin His ministry, the devil attacked Him, but Jesus was not deterred. On the beginning of any new spiritual journey, the devil will attempt to sabotage and distract you in an effort to keep you from growing closer to God and expanding the mission of Christ. Do not let him defeat you.
You are very susceptible to the devil's advances when you're upset.
The devil will attack you when you're going through a period of extreme frustration. During a spiritual attack, the enemy uses a variety of circumstances to repress the mind and bring great frustration. When you are under siege, you may find yourself feeling on edge, anxious or agitated. In these moments, a simple conversation with your partner or friend can turn into an explosive argument and a simple thought in your head can take you down a roller coaster of negative emotions. You may also find yourself saying things that are out of character or not feeling quite like yourself. This isn't just in your head. In moments such as these, it's important that you center your focus on God.
The devil will twist Scripture.
One of the major ways the devil attempts to attack Christians is by using God's Word against them. He will twist Scripture to try to sell evil. We see in Genesis 3:1-5 that he did this in the Garden of Eden with Adam and Eve. He also attempts to do the same with Jesus in the wilderness. The devil references Psalm 91:11-12 to try to get Jesus to jump off the roof of the temple to test God's love for Jesus. Jesus rebuttals with Scripture. Jesus says, "Again it is written, 'You shall not put the Lord your God to the test.'" (Matthew 4:7). It's important that we are in tune with God's Word so we can ward off the devil's advances.
The devil feeds on your pain.
The devil will attempt to lure you to quick-fixes when you're hurt and in pain. He wants you to believe he has all the answers, not God. If you are having problems in your relationship, he will feed you bad words and thoughts about that person to break the relationship down even more. If you are battling an illness or in physical pain, he will try to make you believe that God isn't present and doesn't care about what you're going through. If you don't seek God in these moments, the devil will make you wonder if God is really good.
If you are part of the body of Christ, then be assured the devil is going to try to destroy you. While everything can't be blamed on the devil, there are a lot of things that are a result of his work and it's important to know when he is working in our own lives. If we are not on guard, he has the power to destroy us and separate us from our Heavenly Father. There is nothing he would love more. Yet, when we are protected and guarded, we have the power to push back at any of his attacks.
_
______________
The promise of spiritual transformation, and with it, the restoration of human dignity, is powerfully at work in the world. Writing to the believers in worldly Corinth, the apostle Paul described it this way:
Now the Lord is the Spirit, and where the Spirit of the Lord is, there is freedom. And we all, who with unveiled faces contemplate the Lord's glory, are being transformed into his image with ever-increasing glory, which comes from the Lord, who is the Spirit (2 Cor. 3:17-18, italics added).
Romans 8:29 speaks of being "conformed to the image"; in 2 Corinthians 3 we find the idea of people "being transformed into [Christ's] image." This is a text not to be glossed over. First, this transforming work is accomplished by the Spirit of the Lord. It "comes from the Lord." We will never overcome our problems by sheer willpower and a plan to restore dignity. Only the power of God can overcome the dead-weight inertia of fallen human nature. Only the Spirit of God can make fallen human beings want something better than their own autonomy.
This restoration is a process. Paul does not say in 2 Corinthians 3:18 that "we have been transformed," but "we are being transformed" with "ever-increasing" glory. The gospel offers a definitive way to get on God's side, but the restoration of dignity is a longtime work.
Then Paul says that in this is "freedom." This is what so many find hard to believe, that in submission to Christ, there is real freedom. Martin Luther put it this way in his classic, The Freedom of a Christian: "A Christian is a perfectly free lord of all, subject to none. A Christian is a perfectly dutiful servant of all, subject to all." Many cannot accept the paradox that in servitude to God there is real freedom, the realization of all our true potentialities.
Christopher Hitchens, one of the most vocal evangelists for atheism in recent years, fatally misunderstood submission to God as a total loss of dignity:
I don't want it to be the case, that there is a divine superintending celestial dictatorship from which I could never escape and that abolishes my private life. . . that would supervise me, keep me under surveillance in every moment of my living existence. And then, when I died, it would be like living in a heavenly North Korea where one's only duty was to continue to abase oneself and to thank forever the Dear Leader for everything that we are and have.
The tragedy of Hitchen's binary view is that either there is a God who is like Kim Jong-il, or there is no God at all. So we are left to choose between a very bad god, or to make ourselves sovereign. Neither option leaves us with real dignity.
We must not miss the significance of the "unveiled faces" in 2 Corinthians 3:18: "we all, who with unveiled faces contemplate the Lord's glory. . . ." This refers back to Exodus 34 which says that when Moses came down from Mount Sinai, "his face was radiant because he had spoken with the LORD" (Ex. 34:29). The phenomenon frightened the Israelites, so Moses put a veil over his face. It was not the only time in Scripture when something wondrous evoked fear.
But now, Paul says, everyone who is being transformed by the Spirit of God is a Moses. And it is time for the veils to come off.
This is authentic gospel witness. Not political machinations. Not naive social engineering. Not vitriol. Not religious tribalism. Not platitudes and spiritual cliches. The gospel is expressed in faces that reflect the glory of God, a glory that purifies and dignifies.