Alisha HeadleyiBelieve Contributing Writer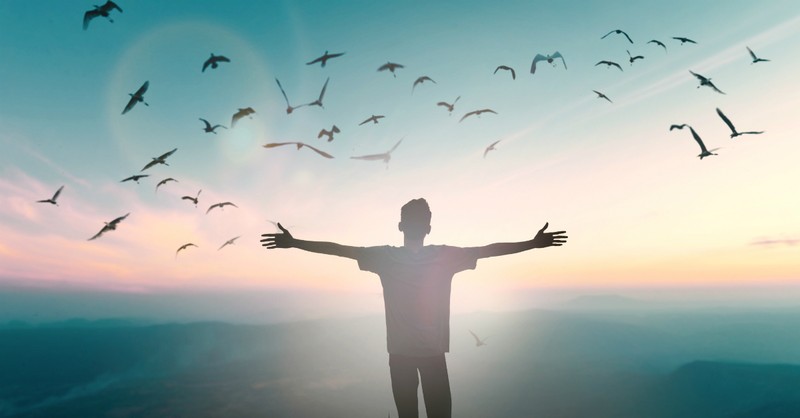 Letting go and letting God is a commonly used phrase we often hear. Perhaps it's a go-to phrase we use to uplift ourselves when we come against something that seems out of our control. In order to understand what this phrase doesn't mean, it's important to first get an understanding of what it does mean.
Let go means to relinquish your grip of something; to release control. Let God means to let God take over the grip and take full control. Not partial control, but all of it. In other words, it's letting God's will be done, and not our own, trading in our desires for His.
But why is it that this can be such an encouraging phrase, yet so difficult to do?
Why It's Hard to Let Go
The reason it's so hard for most of us to let go of our grip is due to trust. Or better said: our lack of trust. Our lack of trust is why it's so hard for us to fully let go, and let God do infinitely more than what we could imagine.
The struggle is we tend to put our trust in ourselves, in the news, in our spouse, in other's ways, thoughts, and opinions, rather than put our trust in God and His ways.
Let's take a look at one of our greatest examples in the Bible. Despite facing brutal trial before him, his death on a cross, He chose to put this phrase into action.
Photo Credit: © Getty Images/Arthit Longwilai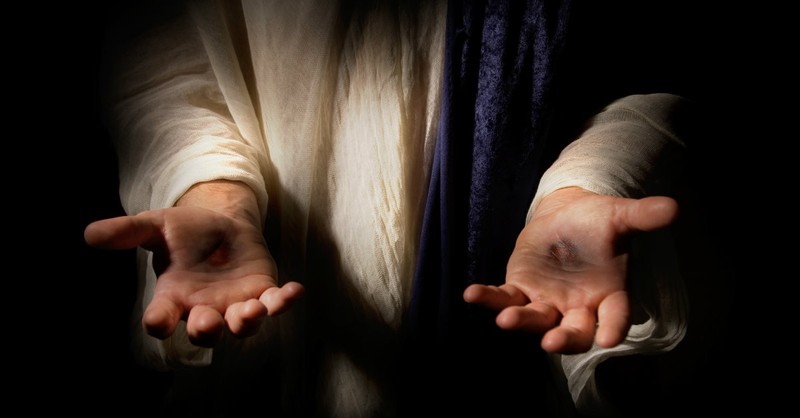 When Jesus "Let Go and Let God"
This phrase is not in the Bible; however, Jesus demonstrated the concept right before He shed His blood on Calvary. He prayed his desire for God to change what was coming. Despite His desire, He still chose to let go and let God as He prayed a fervent prayer saying, "Father, if it is Your will, take this cup from Me; nevertheless, not my will, but Yours, be done" (Luke 22:42).
An angel came to give Him strength in Verse 44. It says, "Jesus was in so much agony, he prayed more earnestly…and that His sweat became like great drops of blood falling down to the ground." His desire was for it to all be removed. But regardless, He cried out to God, letting His own personal desire and will go, and He trusted and let God's will be done over His.
Today let's practice letting go of what we ought not to control, and let God's will be done, allowing Him to take over.
As we do this, let' understand what letting go and letting God does not actually mean:
1. Letting go and letting God doesn't mean God won't be silent.
Just because we surrender everything into God's hands, we must remember that He is working, even if we don't see it. Even if we feel He is silent, He hears us. The majority of what God does is beyond our understanding. This is why we are to rest in Him and trust He is working, no matter how long we experience the silence or wait.
Geneses 37-50 tells the story of Joseph, the son of Jacob. Joseph was sold into slavery and prison for 13 years by his very own brothers. For 13 years, things continued to go from bad to worse. It was a period of waiting, and I'm sure what felt like silence from God. Joseph continued to trust in God despite the waiting. We too can hold onto promises today and trust God even if we don't hear from him, as He promises to "work all things out together for our good" (Romans 8:28).
Eventually, Joseph was reunited with His brothers for a beautiful restorative story of forgiveness. Silence is hard. Inactivity is maddening. But letting go and letting God is trusting fully that even when He may go silent for days, months, or 13 years, He is still working all things out for good.
Photo Credit: © Getty Images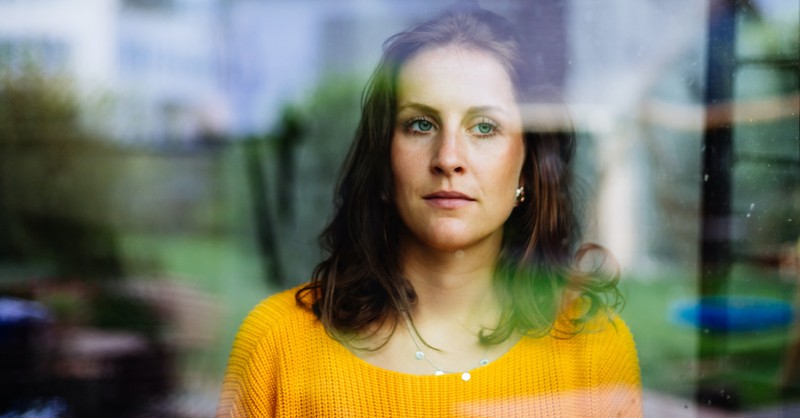 2. Letting go and letting God doesn't mean your circumstances will change.
Letting go means letting go of the outcome of your current circumstance. We often feel that if we hand it over to God, then His salvation will feel like a transformation of our circumstances. Rather, letting God take control means trusting that He is fully aware of our circumstances, and that He knows what is best for us. It doesn't always equal a change of circumstances.
What are you facing today that you are pleading with God to change? We must know that He has a plan. We can cling to the promise He gives us in Jeremiah 29:11 that says, "For I know the plans I have for you…plans to prosper you, and not to harm you, plans to give you hope and a future."
Let's remember this perspective when we let go and let God take over. That even when our circumstance doesn't change, He has a plan. He knows things we don't know. He has a perspective from where He sits that allows Him to see all. Letting go and letting God, trusting in Him, we can ask Him to fill us more and more with His perspective, knowing He has a plan for every circumstance.
3. Letting go and letting God doesn't mean you give up and stop trying.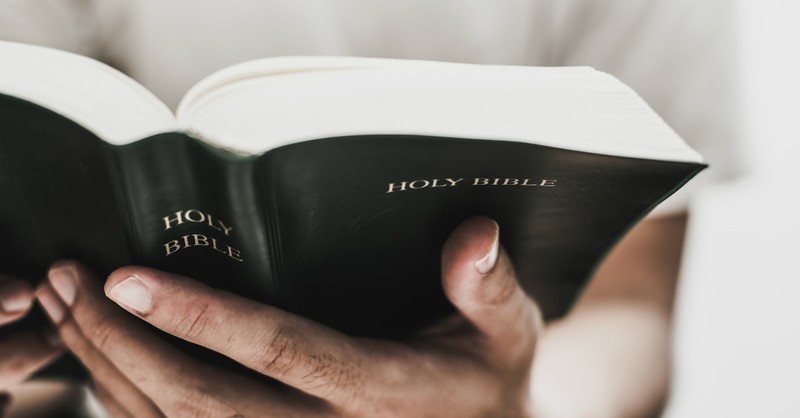 It's easy to 'throw in the towel' as a way of letting go. Letting go and letting God does not mean you become inactive, turn over, give up, become complacent, and do nothing until your situation changes. In fact, oftentimes, we are still active but from a different position. A surrendered position.
King Jehoshaphat was facing a big battle ahead of him causing him great fear. He cried out to God saying, "for we have no power…against this great multitude coming against us, nor do we know what to do, but our eyes are upon you" (2 Chronicles 20:12).
King Jehoshaphat could have frantically tried to control the situation himself. He could have run away. He could have given in and let the enemy win. He could have stopped trying and stepped down as King and completely give up. But he chose to let go and let God. And the Lord replied telling him, "for the battle is not yours, but God's…you will not need to fight in this battle. Position yourselves, stand still, and see the salvation of the Lord, who is with you" (2 Chronicles 20:15-17).
Sometimes we just want to throw our hands up. But don't stop what you are doing, as "whatever you do, you should do it with all your heart as unto the Lord" (Colossians 3:23). Don't neglect the work God has for you. Perhaps it's being a wife right now, or a mother, or stuck in a career you're not passionate about. Don't stop in the position you are in just and called that "letting God." King Jehoshaphat didn't stop being King, he didn't stop his responsibilities in front of him, He didn't give up. He just repositioned himself to let go of the fear and let God take over.
Photo Credit: © Getty Images/MatthiasLindner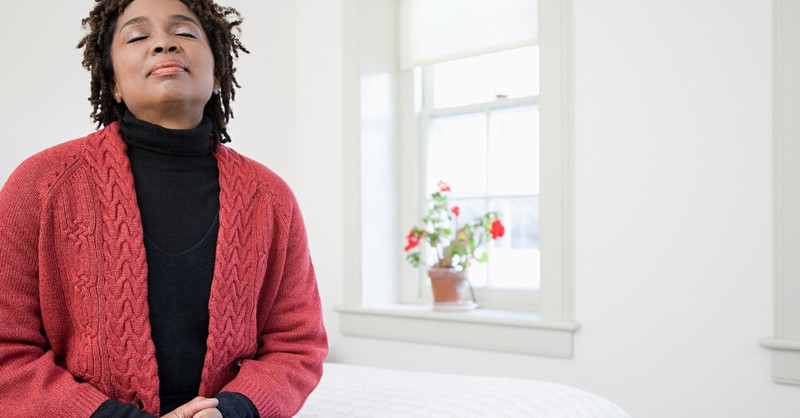 4. Letting go and letting God doesn't mean you stop praying.
It's easy to feel that once you let go and let God that that's enough. When we let God, we hand it over to Him. Prayer protects us from trying to take it back in our own hands. Prayer keeps us connected to God. It opens the door to request relief when the burden you are carrying returns.
Prayer allows us to walk alongside Him through our circumstance, and He will provide us with peace that far outweighs our understanding of our momentary afflictions. Philippians 4:6-7 says "Be anxious for nothing, but everything by prayer and supplication, with thanksgiving, let your requests be made known to God, and the peace of God, which surpasses all understanding will guard your hearts and minds through Christ Jesus."
5. Letting go and letting God doesn't mean you will know every detail.
God may give us direction, but He doesn't always reveal the details. When we let go and let God in our situation, it could mean that we don't know what's next, that we don't know the details of what is to come. But in our obedience, it's our job to take the next step of direction.
In Matthew 14:22-33, Jesus walks on water. Peter and the disciples where afraid as they saw Him approaching, so Peter asked if it was indeed Jesus and if it was, to instruct Him to come to Him on the water. So, Jesus gave a simple command telling Peter to "Come" [walk on the water]. Peter didn't know how he would be able to walk on water or give all the reasons why it might not be a good idea. He didn't ask for details—He just followed the direction of the Lord.
Abraham, Moses, Noah were other heroes of the Bible who were given a calling and direction to do something, yet not knowing every detail. When we let go and let God take control of our current situation, we may not know every twist and turn that will come our way, or how circumstances will play out. But be encouraged and let's not forget that Jeremiah 32:27 says, "nothing is too hard for God." Let's let go and Let God take over, with or without the details, as He will direct us.
A Posture to Embrace
Letting go and letting God may have meant different things to you in the past, but if this phrase brings you to a posture of trust and open hands, especially when life's circumstances can change in ways we never expect, it is something to embrace and remember in trying moments.
Letting go and letting God means we don't have to try to be in control, or meet needs in our own strength. We can position ourselves by surrendering to God in His faithfulness and trust in Him. It's hard to do, but the Lord enables us to do so. It's important we don't give up in what we are called to do. Instead, we can trust our leader to fight the battle for us, follow His direction, and He promises He will work it all out for good. Let's not forget that He is forever faithful to fulfill His promises.
Photo Credit: © Getty Images/XiXinXing
Alisha Headley is a writer + speaker who has a desire to meet the everyday woman in her everyday life with biblical truth. Stepping into her true calling, she left the corporate world behind as a former-financial VP to love on her family as a stay-at-home wifey + dog mama, while also being able to pursue her passion as a writer. Healing from a chapter of life consumed with lies she once believed about herself, she is inspired to point women to Christ to experience the freedom + power to overcome those lies with the truth written in God's word. In her free time, Alisha enjoys road trips around the country, working out so she can eat her favorite foods, and creatively styling her outfits with a craft for fashion. Alisha is a proud wifey and dog mama living in Scottsdale, Arizona.
You can follow her blog by visiting her website or connect with her on facebook + instagram.ShareTweetSave
---