Lucas HagenCrosswalk.com Contributing Writer
Anxiety about the end times has always existed, and seems to be growing ever more prevalent today. With a pandemic and protests raging, there are more than a few people crying out that the world is going to end.
While no one can be certain that the world is ending any time soon, even if we knew it would be, should Christians be concerned? What attitude should Christians have towards the end times? Let's see what the Scriptures say.
Photo Credit: © Getty Images/ronniechua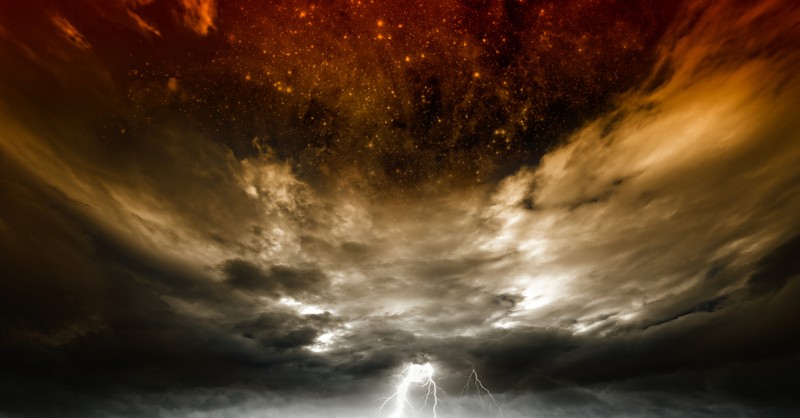 What Is Going to Happen in the End Times?
Part of the reason for the anxiety surrounding thoughts of the end times is the uncertainty that comes to most minds. No one really knows exactly what is going to happen. Even with seemingly straightforward passages in Scripture that speak on the end times, there is no shortage of differing perspectives and interpretations of such passages.
Without certainty about what is going to come, it is no wonder that people get nervous. The unknown is inherently scary. However, while the specifics are debated, there are some things that are certain to happen in the end times.
The Enemy and Sin Will Be Defeated
While there are different interpretations of the thousand years of Revelation 20 and when the enemy will be defeated, we can be certain that when the end times come, it will be the end of sin forever. Read John's words in Revelation:
And when the thousand years are ended, Satan will be released from his prison and will come out to deceive the nations that are at the four corners of the earth, Gog and Magog, to gather them for battle; their number is like the sand of the sea. And they marched up over the broad plain of the earth and surrounded the camp of the saints and the beloved city, but fire came down from heaven and consumed them, and the devil who had deceived them was thrown into the lake of fire and sulfur where the beast and the false prophet were, and they will be tormented day and night forever and ever. (Revelation 20:7-10)
When the end times do finally come, we know for certain that evil will be vanquished. This is not something about which followers of Jesus need to be anxious about. This is an event to which we should all be eagerly looking forward! Let us anticipate this day, when we will no longer be tormented by the enemies of Jesus Christ.
Photo Credit: © Getty Images/Ig0rZh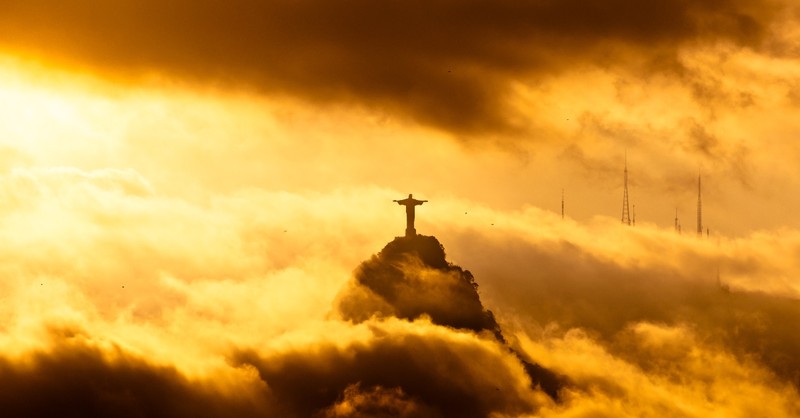 Jesus Will Be Victorious
The book of Revelation is clear that, when it is all said and done, our God will be triumphant! None can prevent this from happening, and no followers of Jesus should be concerned about this day. Read the beautiful words from Revelation 19:
Then I heard what seemed to be the voice of a great multitude, like the roar of many waters and like the sound of mighty peals of thunder, crying out,"Hallelujah! For the Lord our God the Almighty reigns. Let us rejoice and exult and give him the glory, for the marriage of the Lamb has come, and his Bride has made herself ready; it was granted her to clothe herself with fine linen, bright and pure." (Revelation 19: 6-8)
The marriage supper of the Lamb is a day that Christians should be eagerly and confidently anticipating. For those who are in Christ Jesus, we know that we cannot be condemned (Romans 8:1). If you confess faith in Jesus Christ and demonstrate the fruits of the Spirit in your life, then you can look forward to the end times without concern, knowing that the end times are truly the beginning of eternity with Jesus.
Photo Credit: © Wikipedia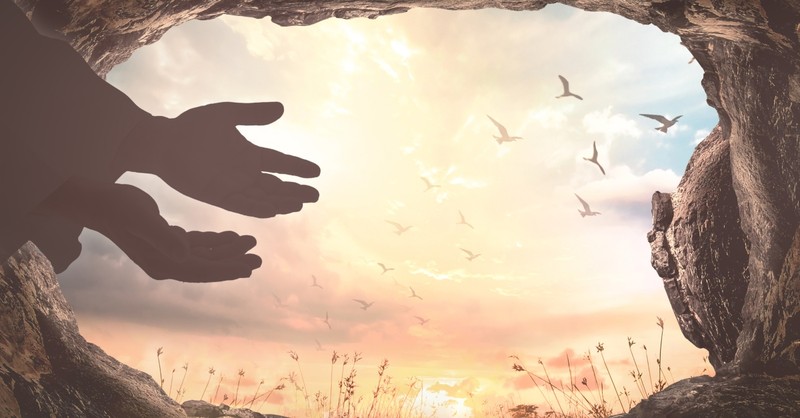 God Will Judge the Living and the Dead
This is certain to happen in the end times, and there are many who should be truly concerned when this happens. For those who have been redeemed by Christ, have confidence that you will not be condemned, although you will be held accountable for your wrongdoings. For those who are not in Christ, this should be very concerning. Read John's words about what He saw take place:
Then I saw a great white throne and him who was seated on it. From his presence earth and sky fled away, and no place was found for them. And I saw the dead, great and small, standing before the throne, and books were opened. Then another book was opened, which is the book of life. And the dead were judged by what was written in the books, according to what they had done. And the sea gave up the dead who were in it, Death and Hades gave up the dead who were in them, and they were judged, each one of them, according to what they had done. Then Death and Hades were thrown into the lake of fire. This is the second death, the lake of fire. And if anyone's name was not found written in the book of life, he was thrown into the lake of fire. (Revelation 20:11-15)
For those who have been saved by Jesus Christ, we do not need to be afraid of judgment day. However, those who are not in Christ ought to be very concerned for this day, because they will receive the due punishment for their error: eternal condemnation and separation from the Lord. Christians should not be concerned for the arrival of this day, but should look forward to it.
Photo Credit: © Getty Images/Boonyachoat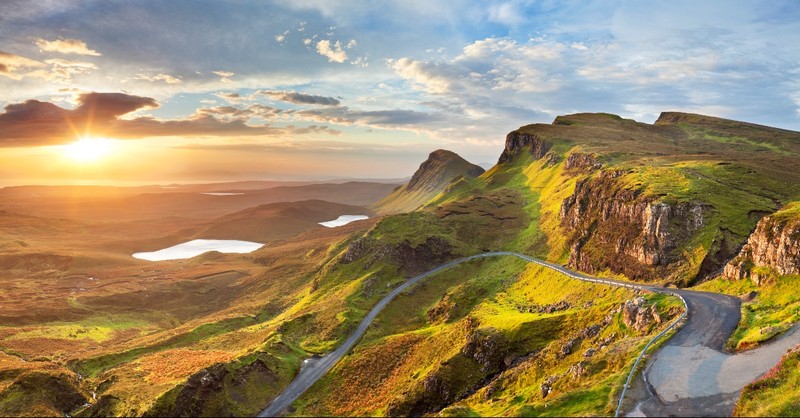 All Creation Will Be Made New
The presence of sin in the world is not only detrimental for the well-being of humanity, but for all of creation. Paul writes in his letter to the Romans, "For the creation was subjected to futility, not willingly, but because of him who subjected it, in hope that the creation itself will be set free from its bondage to corruption and obtain the freedom of the glory of the children of God. For we know that the whole creation has been groaning together in the pains of childbirth until now" (Romans 8:20-22). All of creation is suffering due to the effects of sin. When the end times happen, God will not only redeem His people, but He will redeem all creation and make things new. John writes in Revelation 21:
Then I saw a new heaven and a new earth, for the first heaven and the first earth had passed away, and the sea was no more. And I saw the holy city, new Jerusalem, coming down out of heaven from God, prepared as a bride adorned for her husband. And I heard a loud voice from the throne saying, "Behold, the dwelling place of God is with man. He will dwell with them, and they will be his people, and God himself will be with them as their God. He will wipe away every tear from their eyes, and death shall be no more, neither shall there be mourning, nor crying, nor pain anymore, for the former things have passed away." And he who was seated on the throne said, "Behold, I am making all things new" (Revelation 21:1-5).
Everything that God created will be made new and washed clean of the effects of sin and death. This is a glorious day that all of God's people ought to be anticipating! All things will be set right and the world will be as God intended it to be, without all of the chaos and destruction that humanity brought in this time around. Let us look forward to the day when we can experience the world as God desires it to be, rather than what we have made it.
While the imagery in Revelation can be scary, and there is a lot of uncertainty about what things will truly be like in the end times, there is much more for Christians to eagerly await than there is to be afraid of. While we only read of John's visions in the book of Revelation, John is the one who actually experienced these visions. One would think that he would be the most terrified of the end times.
However, after seeing all of the visions, he concludes by saying, "He who testifies to these things says, "Surely I am coming soon." Amen. Come, Lord Jesus!" (Revelation 22:20). John is not concerned about the arrival of the end times, and neither should Christians today. Let us join John in his cry to the Lord: come soon, Jesus!
Photo Credit: ©iStock/Getty Images Plus/sara_winter
---
Lucas Hagen is a freelance writer, recently graduated from Taylor University with majors in Biblical Literature and Youth Ministries. When he is not writing for Crosswalk, you can find him reading great books, playing guitar, competing in professional disc golf tournaments, and spending quality time with his lovely wife, Natalie, and their fluffy cat, Woodward. You can read more of his writing at habitsofholiness.com.