Lucas Hagen Crosswalk.com Contributing Writer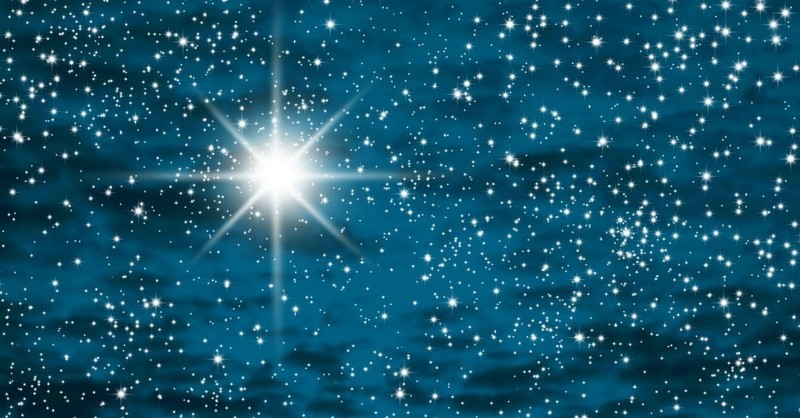 "For unto you is born this day in the City of David a Savior who is Christ the Lord." – Luke 2:11
You have likely heard this verse read at some point during every December of your life. Luke 2 is the premier text read during the Christmas season. This makes sense, as Luke provides the most detailed account of the birth of Christ. This short verse, words spoken by the Angel of the Lord to the shepherds, can be overlooked in its significance, especially considering Old Testament context. In this article we will explore the significance of this short verse.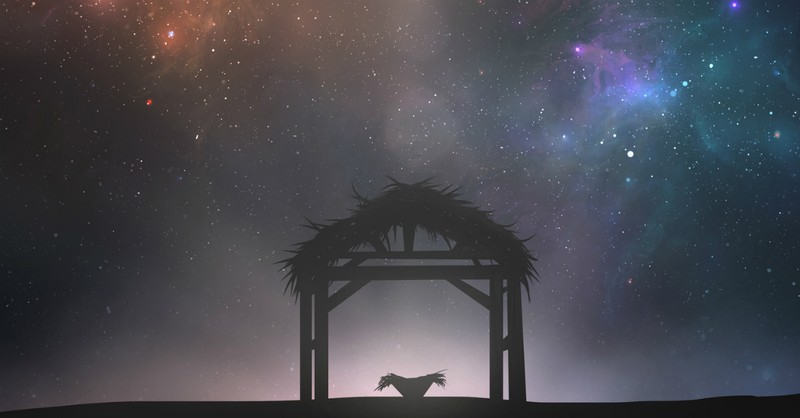 What Does Luke 2:11 Mean for Israel?
There are several Old Testament promises God made that are brought to fruition on the night of Christ's birth. The first is God's covenant with David. The words in 2 Samuel 7 read, "When your days are fulfilled and you lie down with your fathers, I will raise up your offspring after you, who shall come from your body, and I will establish his kingdom. He shall build a house for my name, and I will establish the throne of his kingdom forever." (2 Samuel 7:12-13)
During Old Testament times, many thought that Solomon was destined to be the fulfillment of this prophecy of God. However, to the disappointment of many, his reign came and went, clearly not taking the throne forever as God had said. There were several later kings who were hoped to be the promised Davidic king, but it would not happen until one thousand years after the original promise was made.
Luke 2:11 announces the fulfillment of this age-old promise of the Davidic king through whom God would establish his everlasting kingdom. Some may wonder why it is written that Jesus was born in the City of David, the title for the eastern hill in Jerusalem, while Jesus was actually born in Bethlehem. Remember that Bethlehem is also the birthplace of David. For the shepherds who would have been still awaiting the promised heir to David's throne, Jesus being born in Bethlehem would have been a sign of confirmation that this baby is who the Angel of the Lord said He was.
The second Old Testament promise most relevant to Luke 2:11 is found early in the book of Isaiah. The Prophet wrote, "Therefore the Lord himself will give you a sign. Behold, the virgin shall conceive and bear a son, and shall call his name Immanuel" (Isaiah 7:14). The name 'Immanuel' literally means "God with us." This is a promise of the Messiah, the promised one who is to come and redeem God's people. The Angel's declaration in Luke 2:11 also confirms this Old Testament promise from the Lord.
Photo Credit: © Getty Images/Kevron2001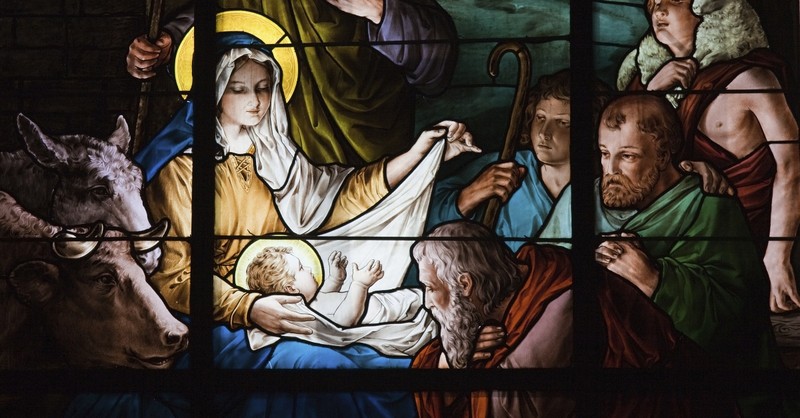 What Child Is This?
In Luke 2:11, the angel tells the shepherds that the child being born is "Christ the Lord." The word in Greek is Christos, and it means "Anointed One," a translation of the Hebrew Messiah. The Angel of the Lord is telling the shepherds that the boy who has been born in Bethlehem is no ordinary child, but is God in the flesh. He is Immanuel, as the prophet Isaiah prophesied hundreds of years earlier.
Isaiah 9: The Promise of a King
The third Old Testament passage that gives weight to Luke 2:11 is found a couple chapters later in Isaiah. The following words are some of the most widely read during the Advent season, and for good reason:
For to us a child is born, to us a son is given; and the government shall be upon his shoulder, and his name shall be called Wonderful Counselor, Mighty God, Everlasting Father, Prince of Peace. Of the increase of his government and of peace there will be no end, on the throne of David and over his kingdom, to establish it and to uphold it with justice and with righteousness from this time forth and forevermore. The zeal of the Lord of hosts will do this. (Isaiah 9:6-7)
This promise of the coming Messiah confirms the promises made in the Davidic covenant of a son being born of the line of David, who will rule over God's kingdom everlasting.
There is one detail in this passage that is very important, and is part of the reason for Jews not believing in Christ during His time, and that is God being born in the form of a child. Take a minute to think about that. God Himself was in the flesh on earth, but He was an infant, entirely dependent upon His parents, completely defenseless physically. This is the child Isaiah calls Wonderful Counselor, Mighty God, Everlasting Father, Prince of Peace. What an incredible image! God Himself not only came to earth to redeem His people, but He has a complete understanding of what it is like to live as a human, because He did so.
Photo Credit: © Getty Images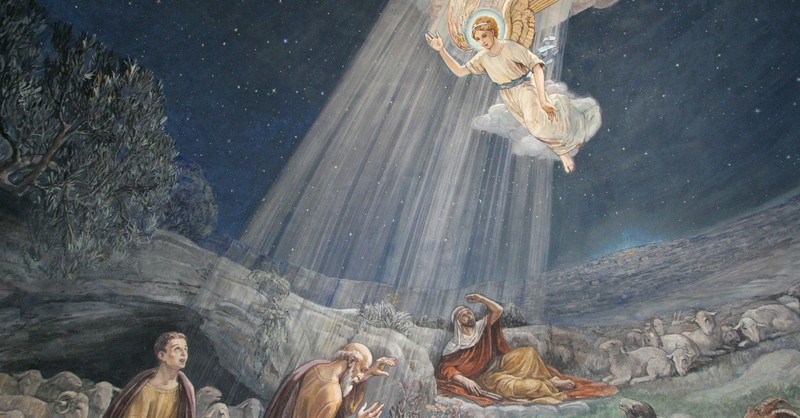 Why Is Luke 2:11 Good News of Great Joy?
This is the foundation of the good news that the Angel of the Lord delivered to the shepherds in Luke 2. God came to Earth as a human. He came to Earth both to understand our struggles as humans, and to relieve us of those struggles. He came to Earth to invite us to join Him in his everlasting kingdom, where followers of Him can be liberated from all of the struggles and pain that we face in our years on Earth.
Luke 2:11 serves as one of the most concise and theologically rich gospel statements in all of Scripture. As you inevitably hear this text read at some point during this coming Advent season, guard yourself from just letting these words go in one ear and out the other. While this verse can simply be seen as part of a dialogue between an angel and some shepherds, a mere Christmas cliche, it offers so much more.
The declaration in Luke 2:11 serves as one of the most clear gospel statements that many will hear in the coming weeks. Remember the Old Testament background that gives this verse the value and significance that it deserves. Think about the amazing irony of the announcement that God has come in the flesh, in the form of an infant. Remember how this verse serves to confirm promises God had been making for thousands of years before the coming of Christ. This Advent season, let us not take Luke 2:11 for granted. Read these words one more time:
"For unto you is born this day in the City of David a Savior who is Christ the Lord." (Luke 2:11)
---
This article is part of our larger resource library of popular Bible verse phrases and quotes. We want to provide easy to read articles that answer your questions about the meaning, origin, and history of specific verses within Scripture's context. It is our hope that these will help you better understand the meaning and purpose of God's Word in relation to your life today.
This Is the Day the Lord Has Made
Iron Sharpens Iron
Blessed Are the Peacemakers
Faith without Works Is Dead
Be Anxious for Nothing
Photo Credit: © Getty Images/Zvonimir Atleti
---
Lucas Hagen is a freelance writer, recently graduated from Taylor University with majors in Biblical Literature and Youth Ministries. When he is not writing for Crosswalk, you can find him reading great books, playing guitar, competing in professional disc golf tournaments, and spending quality time with his lovely wife, Natalie, and their fluffy cat, Woodward. You can read more of his writing at habitsofholiness.com.