When the Mayflower sailed from Plymouth Harbour on September 16, 1620, she wasn't a large ship, nor was she new. The 102 passengers on board were mostly Puritans who had become disillusioned with life in England after a reformation which they felt didn't go far enough to rid the country of Catholic practices.
That fall day 400 years ago, the Pilgrims, as they came to be known, set sail in the hope of a better life in the New World, carrying with them the tradition of Thanksgiving. Squeezed into the 106′ long vessel with around 30 crew members, life on board was cramped and uncomfortable. After 66 long and arduous days at sea and thwarted by bad weather from landing in Virginia as they intended, they finally dropped their anchor near the tip of Cape Cod on November 21, 1620.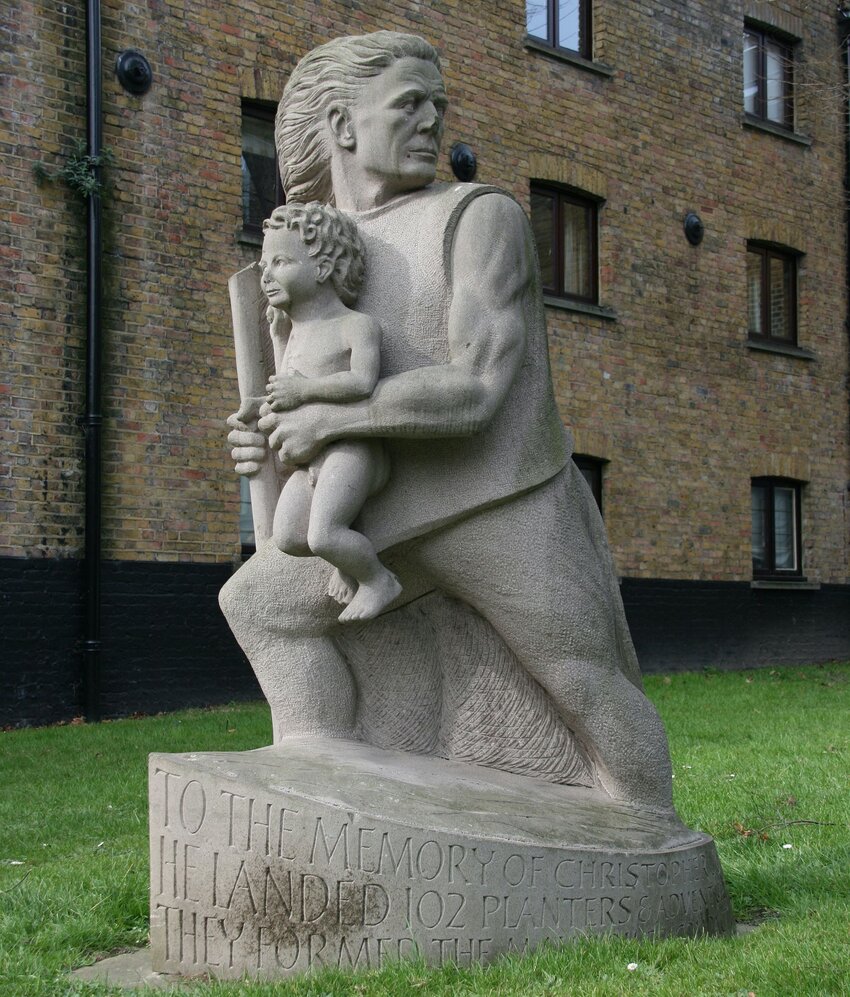 The day after Christmas, they reached Plymouth, Massachusetts, where they ventured ashore to establish the Plymouth Colony. Captain Christopher Jones remained until the following April before sailing the Mayflower back to England and resuming his old life in Rotherhithe, London.
Are You Related?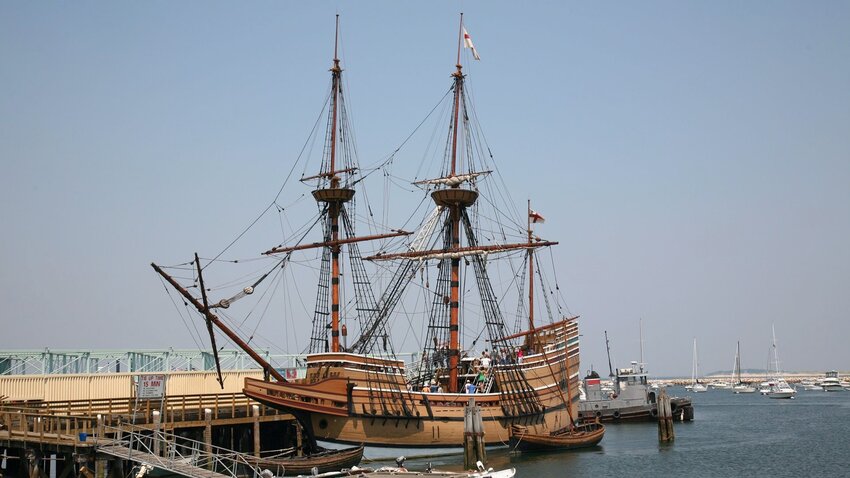 Though some of the Pilgrims died soon after reaching America, many U.S. citizens can trace their lineage to those that survived. The roll call includes Presidents Coolidge, Bush, Grant and Roosevelt, as well as a whole host of other famous names. Katharine Hepburn, Marilyn Monroe, Richard Gere, Christopher Reeve and Clint Eastwood all descend from the Mayflower's Pilgrims, as do George Eastman (the inventor of the Kodak camera), Orson Welles, Bing Crosby, and, ironically, Hugh Hefner.
But the Mayflower's story begins years before its historic voyage. Port records dated to 1609 state that the Mayflower was "of Harwich", meaning it was most likely constructed there. Historians believe that it was built around a decade earlier. Its captain and part-owner, Christopher Jones, was most certainly born there. But what's Harwich like, the town where the Mayflower was built?
A Young Town, By Essex Standards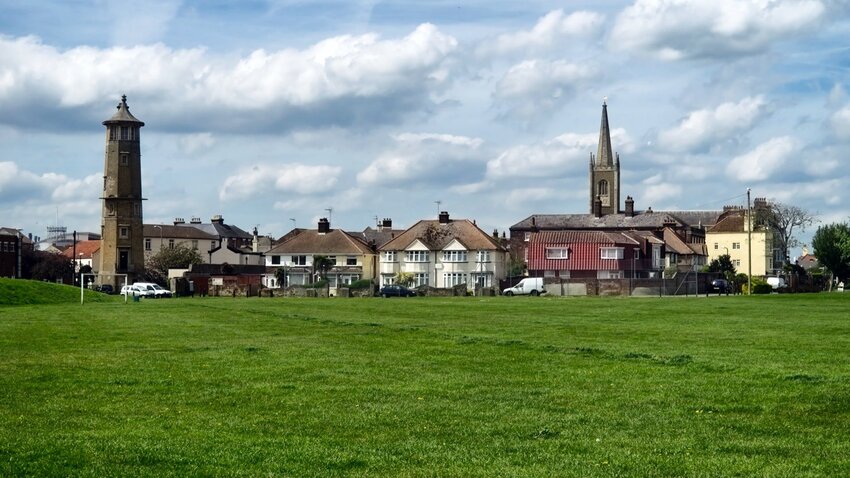 Most Essex towns of any significance get a mention in the Domesday Book, a survey of England written in 1086 on the orders of William the Conqueror. But not Harwich.
In 855, King Alfred's fleet saw off a Danish invasion attempt, neighbouring Dovercourt was the only settlement in that part of the county to warrant an entry. The area was largely built around agriculture, but things would quickly change thanks to a quirk of fate – a natural harbor was created following a storm surge in the 12th century. In 1253, the local Lord of the Manor started up a weekly market, and before long, a steady stream of merchants came to live in the new port town of Harwich.
A Long Maritime History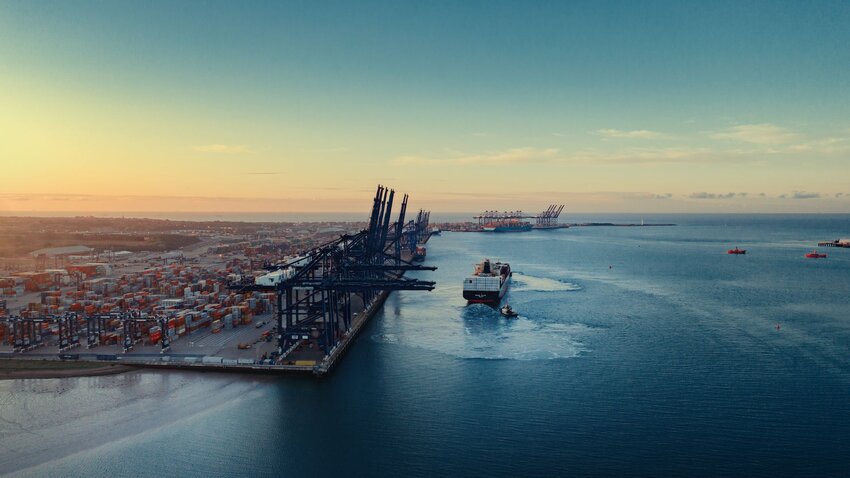 By the Middle Ages, Harwich was one of the busiest ports on the east coast of Britain. By the time Christopher Jones was born in 1570, it was as well regarded for shipbuilding as it was for trade. In the 17th century, Harwich became a naval shipyard. Today's visitors experience a town brimming with historic sights: the bell cast in 1666 which would have summoned people to work at the navy yard, a fort erected to see off the threat of a Napoleonic invasion, and the Treadwheel Crane, a Roman-inspired structure worked by two men walking inside its wheels.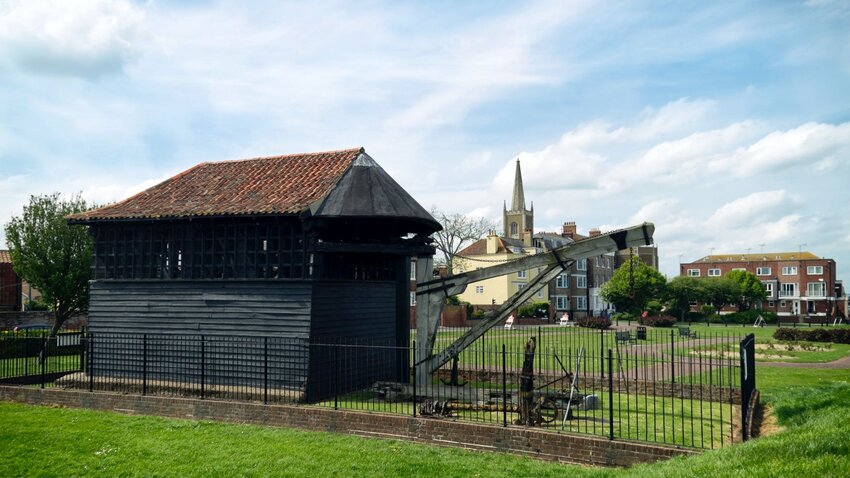 Like many ports, Harwich was once quite rough, a far cry from the welcoming town that today's visitors enjoy. The historic Guildhall on Church Street, rebuilt in 1769, used to be the town's jail. The presence of graffiti carved by prisoners held in its cells is a clue to its less respectable past. Scratched into the bare wooden walls of the Carvings Room are nautical etchings which include a ship flying the stars and stripes, thought to date from the time of the American War of Independence.
Now housing the council chamber, visitors aren't permitted inside the building. However, each May, ceremonial Kitchel Throwing takes place whereby the newly elected mayor chucks small spiced cakes out of the window. It's a tradition unique to Harwich that's been passed on for centuries.https://www.youtube.com/embed/YdV0WzcP6oo?feature=oembed
The Port And Pier Still Thrive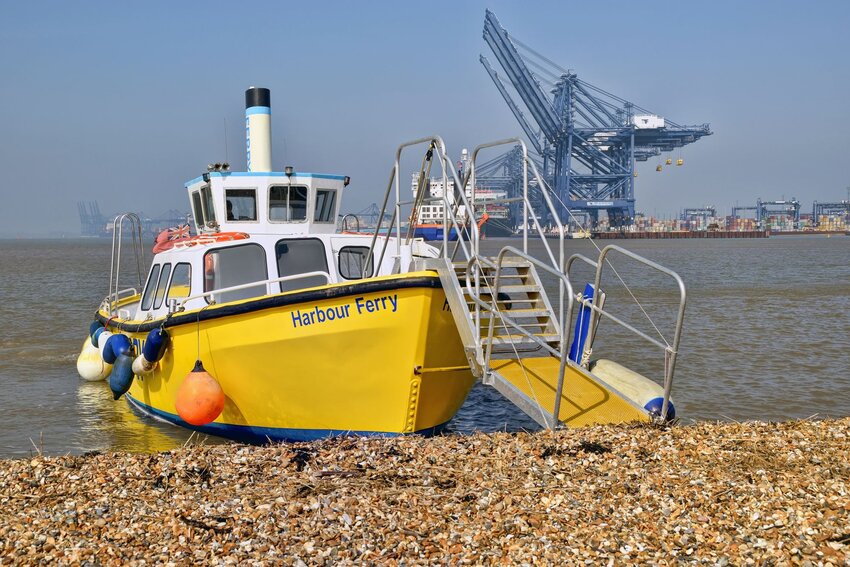 These days, Harwich is still a port town. Ferries depart for the Netherlands from Harwich International Port, a mile west along the River Stour. The dock cranes that loom on the horizon beyond the town, however, are those belonging to the much bigger Port of Felixstowe in Suffolk. Though you can see them from the town's small beach, one of the best places to take in the view is from lively Ha'Penny Pier. There, you'll find an exhibition which tells the story of the Mayflower and its links to Harwich.
The pier, originally twice as long, opened in 1853, and was the departure point for paddle steamers. Boat trips still depart from the pier; visitors can catch a historic foot ferry across the river, or board for an excursion to see the harbor and grey seals that hang out in Hamford Water, a few miles south.
Tied up beside Ha'Penny Pier is the easily recognised Light Vessel RV-18. It once saw service as a floating lighthouse, but was retired in 1994. Today, it's a museum dedicated to radio and broadcasting, boasting a collection of 1,600 antique and vintage exhibits, some of which are stored in the hold for lack of space. In fact, there's so much memorabilia that some locals call it the "floating prop shop".
The Captain's Home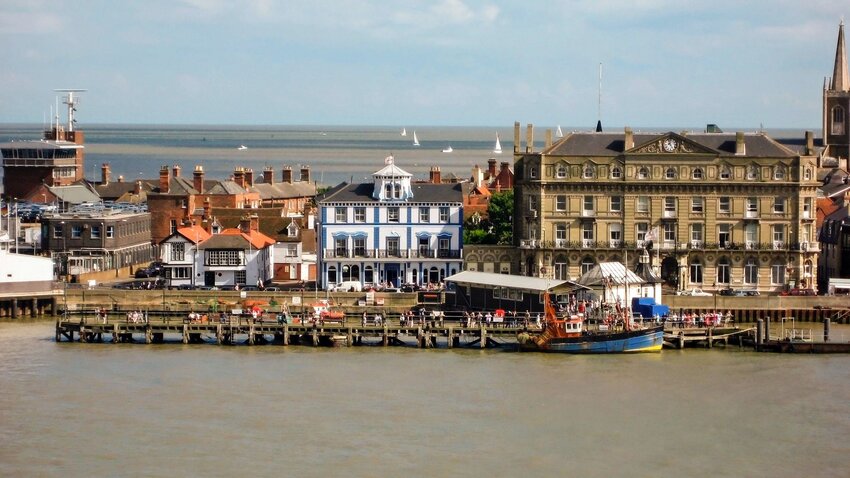 The local history society has put together a maritime heritage trail which includes these and other points of interest. Perhaps the obvious starting point is in Kings Head Street at Christopher Jones' house. The son of a mariner and ship owner, Jones lived within sight of the water. A small plaque above the door marks its significance. The twin gabled white house stands opposite the family home of Sara Twitt, who became Jones' wife at just 17 years old.
The couple married on December 23rd 1593 in St. Nicholas Church a few blocks away – not in the present building on the site, which dates only from 1821. Sara's house is much older. It was built in 1464; by 1599 records show Captain Twitt, her father, owned it. In 1859 it became an ale house whose first landlord was William Hammond, and today it's still a pub, the Alma.
Go Lighthouse Spotting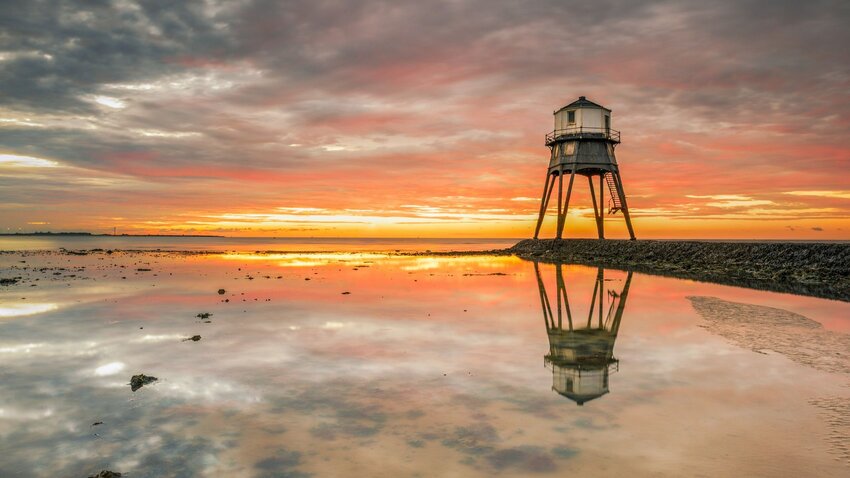 The Maritime Heritage Trail also leads visitors to the two lighthouses. Low Lighthouse stands right on the waterfront while the High Lighthouse can be found 150 yards inland. The brick structures were built in 1818 to replace a pair of wooden ones. They act as leading lights; when the two lights lined up vertically, ships would know they were on a safe course for harbour. Though sailors still use them as a marker today, neither have a functioning light anymore.
By 1863, migrating sandbanks in the River Stour made them redundant and created a need to build two cast iron lighthouses a few miles down the coast at Dovercourt. Within a few decades, the installation of marker buoys indicating the approach to Harwich harbour meant that the Dovercourt lighthouses became obsolete too. Fully restored, they're now a much-loved landmark, but serve no official purpose.
Why Not Visit The U.S. Town Named after Harwich, England?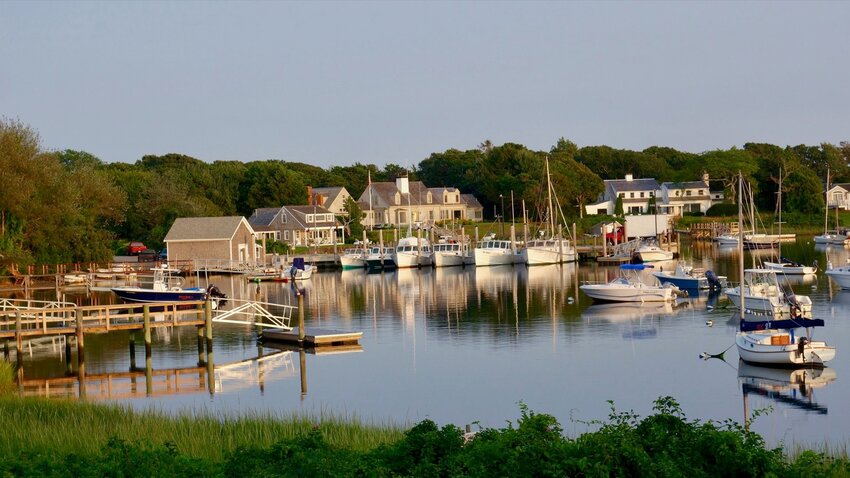 There's another Harwich, situated in Cape Cod, Massachusetts. It was first settled about 1655 and incorporated in 1694. Once, its residents made a living through whaling and shipbuilding. These days, its economy is now focused largely on cranberry cultivation and tourism. Why not put both towns on your travel bucket list?About the author: Julia Hammond | Travel WriterEnthusiastic advocate for independent travel and passionate geographer, Julia considers herself privileged to earn a living doing something she loves. When not roaming the globe, you'll find her windswept but smiling, chatting away to her two dogs as they wander the Essex marshes.