from Day by Day with the Persecuted Church
By faith he left Egypt, not fearing the king's anger; he persevered because he saw him who is invisible.
(Hebrews 11:27)
Moses
Moses identified himself with his people in word and deed. His confrontation with the cruel Egyptian is one example of this. Even so Moses committed a cardinal fault. His motive (to help the Israeli slave) was good, but his method (killing the Egyptian slave) was wrong. This incident became a turning point in his life. He fled from the palace to the desert. There he tended the sheep of his father-in-law Jethro, for forty years. Only after that was God able to use him to lead the "sheep of Israel" out of Egypt.
Moses had to learn that he was unable to save the people of Israel in his own strength, only in the strength of God.
What a change! The killer-prince became, "a very humble man, more humble than anyone else on the face of the earth" (Numbers 12:3). "By faith Moses … refused to be known as the son of Pharaoh's daughter. He chose to be ill-treated along with the people of God rather than to enjoy the pleasures of sin which are for a short time" (Hebrews 11:24, 25).
"He persevered because he saw him who is invisible." Whoever sees the Invisible can do the impossible. To do this may require a return to the place where the problems began … not to take revenge but to save.
Copyright [C] 1995 Open Doors International. Used by permission.
Click here to sign up for a free monthly newsletter from Open Doors about persecuted Christians.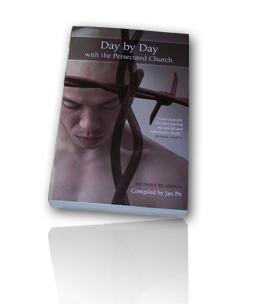 Day by Day with the Persecuted Church