Vacations this summer and fall are all about staycations. And with outdoor locations considered by experts to be safer than indoor attractions, few places are better to explore and find space than the United States's 62 national parks. The parks lure millions of visitors annually, and many are beginning to reopen, at least with limited capacities. But if you don't want to travel across the country to explore one of the most famous national parks, you can choose one of these less heralded alternatives, and still enjoy breathtaking landscapes, crisp air and majestic wildlife, without the crowds.
In light of the current situation, you'll be wise to plan your trips meticulously. Visitor centers are likely to remain closed, so be sure to double check opening hours and permits online before setting off. You might want to pack your own food and drink in the event that nearby shops haven't returned to normal service. Camping is a great overnight option to both maintain safe distances and appreciate the raw natural beauty of the parks.
Congaree National Park
INSTEAD OF GREAT SMOKY MOUNTAINS NATIONAL PARK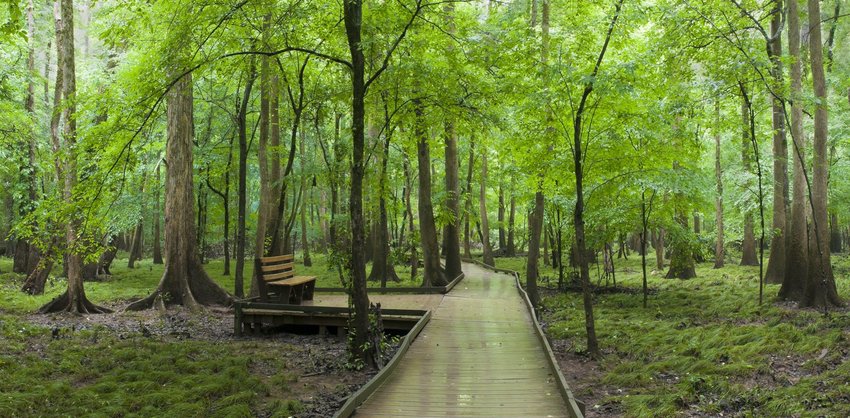 In central South Carolina, Congaree National Park is a tree-lover's paradise, and is the nation's biggest unharmed old-growth bottomland hardwood forest. Nicknamed the Redwoods of the East, it shelters some of the east coast's tallest tress, a 167-feet-tall loblolly pine. Less than 160,000 visitors enjoyed the park in 2019, and those in the know come for unhurried walks along a 25-mile-long network of trails. The 26,000 acre park sits on a floodplain and is a delight to explore via canoe and kayak, which you can rent from outfitters in nearby Columbia. Arrive between mid-May and mid-June to witness the spellbinding display of synchronous fireflies.
Dry Tortugas National Park
INSTEAD OF BISCAYNE NATIONAL PARK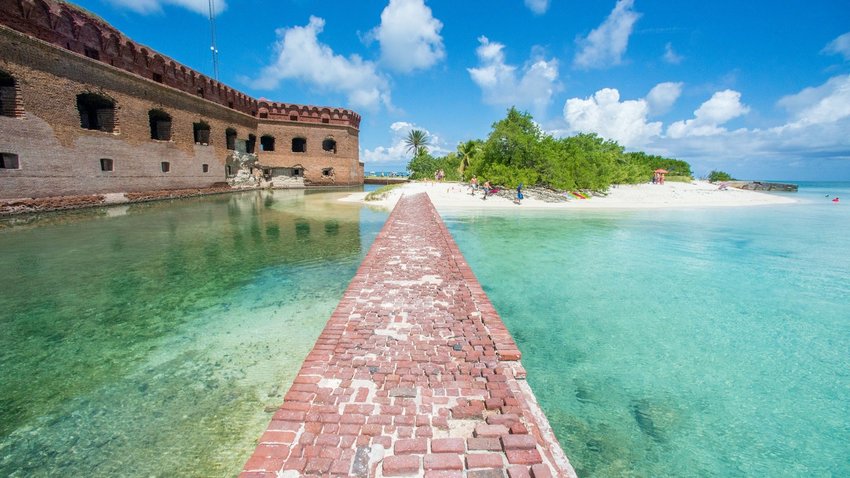 Watery adventures in Florida are never hard to find, but with just over 79,000 visitors last year, Dry Tortugas National Park is a true hidden gem. Set 70 miles west of Key West, the park features seven islands and a Civil War-era fort dotted around 100-square-miles of crystalline coral-rich waters. The diving and snorkeling opportunities are arguably the best in the Florida Keys reef system and there are sites suitable for all ages. Explore the Windjammer shipwreck or spot barracuda and lobster while snorkeling with kids at Little Africa. Garden Key, the park's second-largest island, is home to the historic Fort Jefferson. Bring a tent, camp in the shadow of the fort and marvel at the starry night sky.
Lassen Volcanic National Park
INSTEAD OF YOSEMITE NATIONAL PARK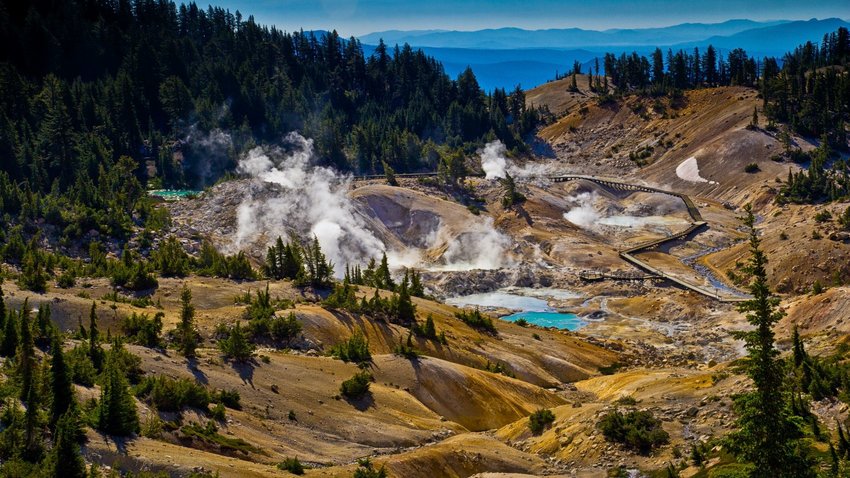 If volcanic peaks, bubbling springs, steaming geysers, and wildflower meadows sound like fun, then head to California's Lassen Volcanic National Park, which saw just under 500,000 visitors in 2018, compared to Yosemite's 4,000,000. Looming over the park is the 10,457-feet-tall smoking Lassen Peak, which just happens to be the biggest plug-dome volcano on the planet. There's also the relics of cinder cone, shield and strato volcanoes to discover. A network of over 150 miles of trails provide hikes for visitors of all fitness levels. Notable walks are to the Big Boiler fumarole and around the geyser-rich Boiler Spring Lake. Wildlife lovers can search for the black bears, coyotes and red fox that lurk camouflaged amid the park's dense conifer forests.
North Cascades National Park
INSTEAD OF GLACIER NATIONAL PARK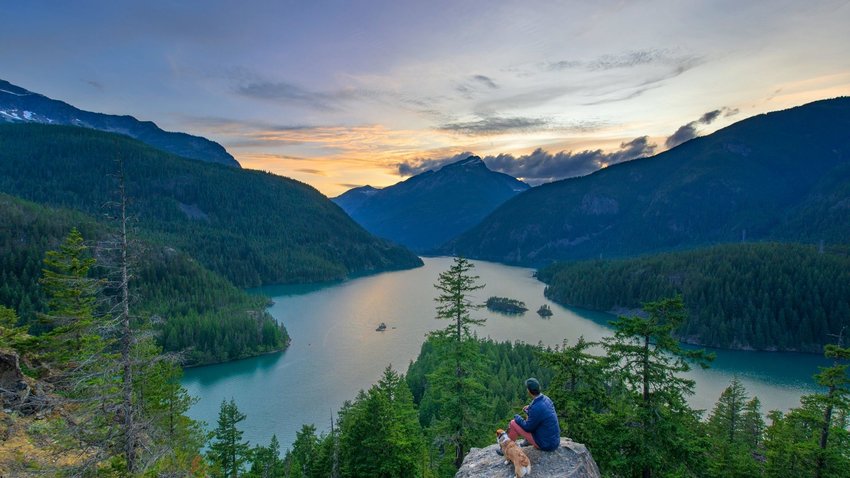 Where Washington State meets British Columbia, you'll find North Cascades National Park, one of the best places you'll find outside of Alaska for glacier viewing. There are over 300 glaciers to see, and yet only around 38,000 people visited the park in 2019. By contrast, Montana's Glacier National Park has only 26 glaciers, and attracted 3,000,000 visitors. While the glaciers are star attractions, the park also boasts cobalt blue lakes, thundering waterfalls and high mountain ridges. Almost 400 miles of trails take you to the natural wonders through emerald green conifer and maple forests. Bears and wolves roam freely and eagles and ospreys swoop overhead. If you only choose one hike, then be sure to make it to the picture-perfect lookouts around Diablo Lake.
Petrified Forest National Park
INSTEAD OF GRAND CANYON NATIONAL PARK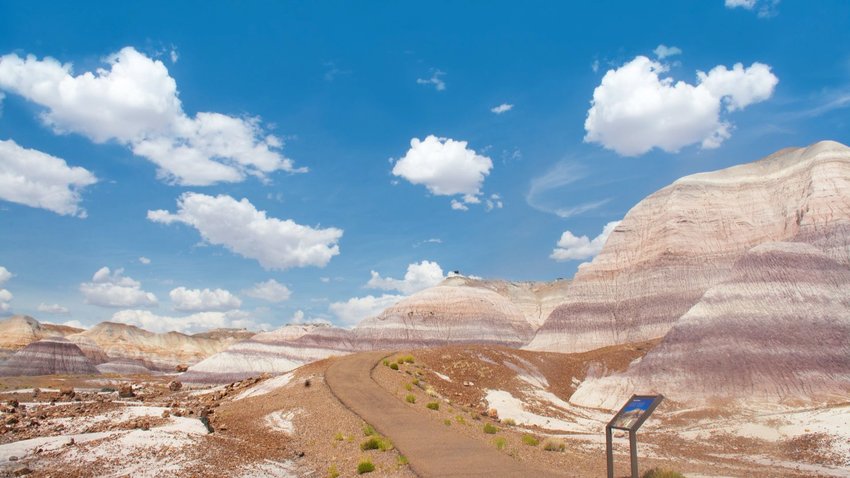 Most visitors to Arizona follow the crowds of snap-happy tourists to the world-renowned Grand Canyon. The smart ones — about a tenth of those that visit the nearby sibling — stop to enjoy the beguiling landscapes of the Petrified Forest. This one-time dinosaur stomping ground is a destination where you have to dig into your imagination. Some 225 million years ago volcanic ash turned an area of active volcanoes, verdant forests and waterways into a wilderness of animal fossils, petrified trees and quartz. Much of the park is a drive-thru experience, but the venturesome can head into the backcountry on short hikes. The multicolored and striped hues of the Painted Desert is as otherworldly as it gets.
Voyageurs National Park
INSTEAD OF ACADIA NATIONAL PARK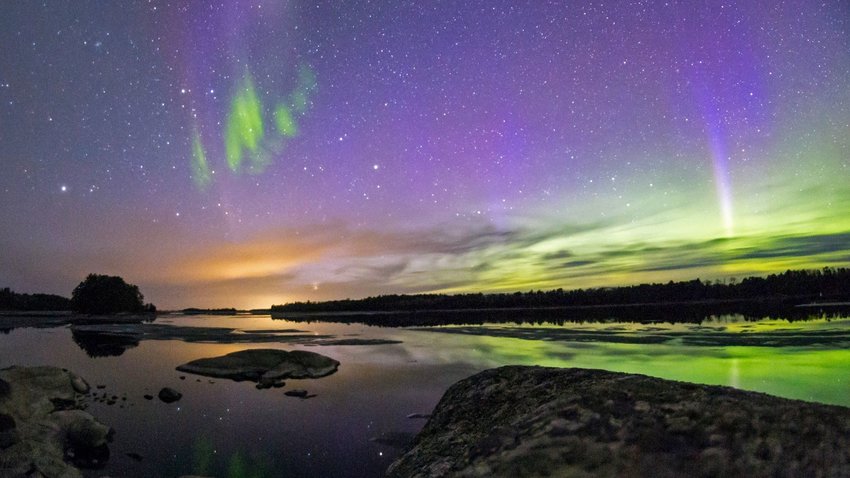 On the US-Canada border, Minnesota's Voyageurs National Park is a magnificent network of lakes and waterways that evoke the feeling of remote islands. The park takes its name from a group of French-Canadians that traded fur via canoes in the 1800s and 1900s. As such, the best way to see its glories is on the water; canoes, kayaks, motorboats and sailboats are all allowed. The remoteness allows for incredibly dark skies and regular sightings of the Northern Lights, even in summertime. Anglers can fish for some 50 species year-round and foragers can pick edible wild berries in spring and summer. In winter, the lakes freeze over and become a playground for cross-country skiing.
Wrangell-St. Elias National Park and Reserve
INSTEAD OF DENALI NATIONAL PARK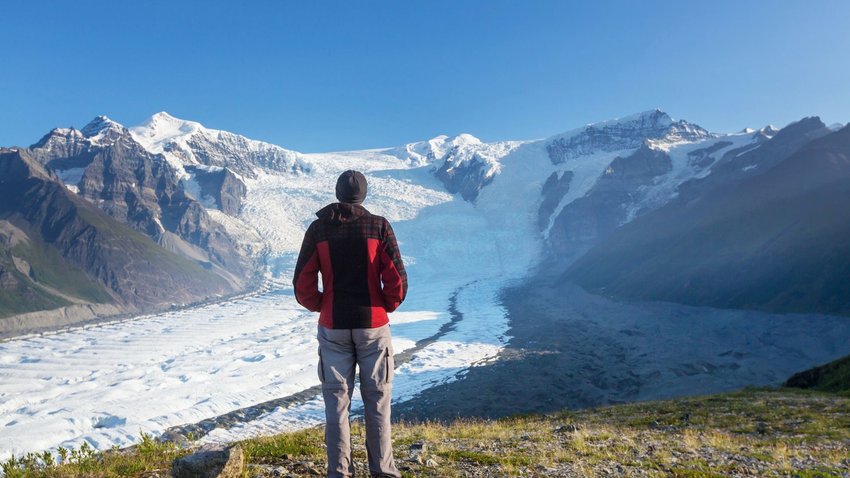 Alaska has eight national parks, but they collectively only receive around 3 million recreational visits per year. To put this into perspective, Great Smoky Mountains National Park welcomed 12.5 million visitors in 2019. In fact, Alaska's Wrangell-St. Elias is simultaneously the country's biggest national park, and one of the 10 least-visited. About a third of the park is covered in glaciers, and it's also the location of nine of the USA's 16 tallest mountains, namely Mount St. Elias. Visitors get to share this breathtaking wilderness with bald eagles, brown bears, caribou and other wildlife.About the author: Bradley O'Neill | Writer for The DiscovererFrom as early as he can remember Bradley was road-tripping across the UK, France and Spain with his family. Since then he's visited 40-plus countries and lived on four continents. Today he divides his time between Buenos Aires and the beaches of Punta del Este, Uruguay and puts his wanderlust to good use by writing about his travels.