Sarah Nicholsi
Believe Contributor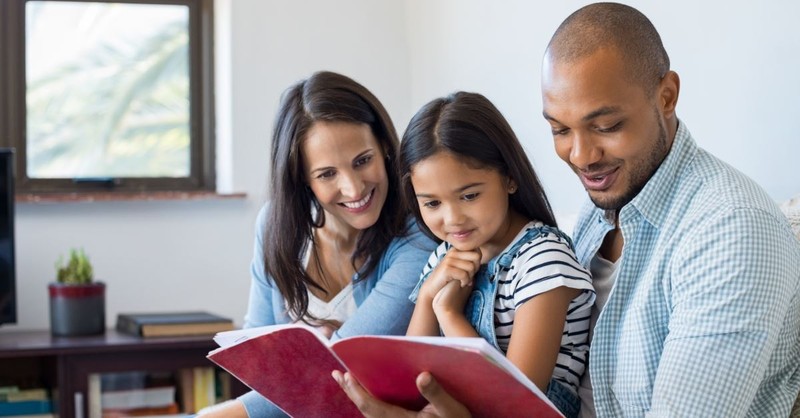 Lent has become something I look forward to with anticipation, yet it wasn't always that way. Growing up in a Christian home, I remember a lot of enthusiasm surrounding the celebration of Easter, but not a lot of focus on the days and weeks leading up to it. To be honest, I always assumed it was just a Catholic thing. I knew very little surrounding the topic except that it started on Ash Wednesday, lasted until the week of Easter, and that some people gave up stuff like ice cream.
After getting married, my husband joined the Air Force and we began to move around a lot, which meant finding a new Church home in each state his new assignment sent us. One year when Easter had rolled around after a recent move, our new Church talked of the importance of Lent in a way we had never heard before. We witnessed the beauty of a short season of letting go of something as a way to lean into God more.
Photo Credit: Getty Images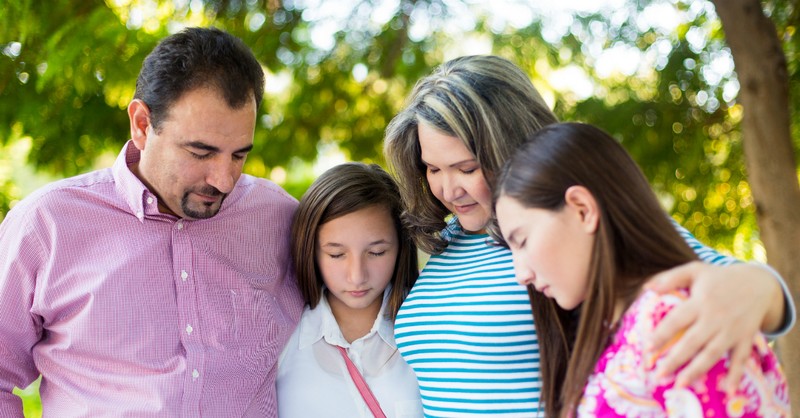 Lent became an invitation to reflect and prepare our hearts for Easter.
A gift, offering a time of observance as we drew near to the celebration of the death and Resurrection of Jesus Christ.
Recently I read something comparing Lent to a feast. A forty-day feast. What a beautiful way to look at these days coming up. When we fast intentionally, we open ourselves up to feast with our Father more. When we give something up, we experience hunger.
In Matthew 4 after Jesus was led by the Spirit into the wilderness to be tempted, verse 2 says, "And after fasting forty days and forty nights, he was hungry."
Photo Credit: Getty Images/Aldomurillo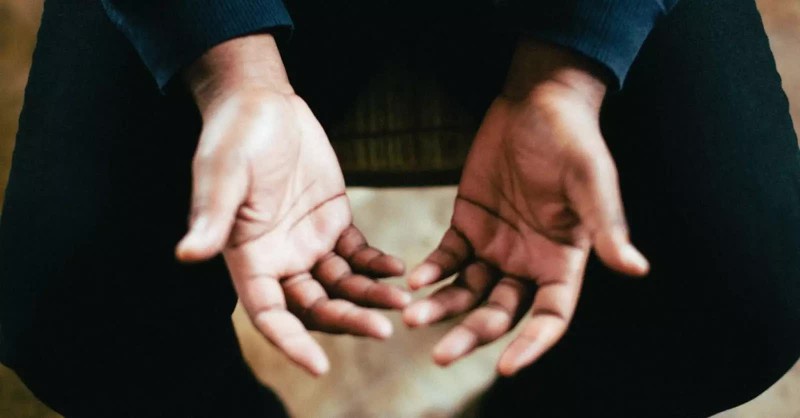 Hungry.
In Matthew 4:4, Jesus says, "Man shall not live by bread alone, but by every word that comes from the mouth of God."
Lent encourages us to look at areas we hunger on earthly vices more than Him. Strengthening us as we feast in Him instead. As parents, we are always looking for ways to teach our children what matters most. What a beautiful opportunity Lent gives us to do this by observing it as a family.
Photo Credit: Unsplash/Jeremy Yap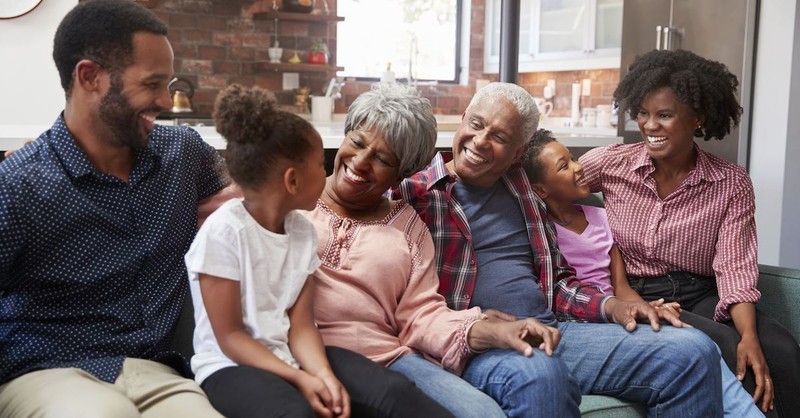 5 Ways to Observe Lent as a Family:
1. Fasting together:
As adults we often give up items that we tend to overindulge in. Facebook, Instagram, television, soda, sweets, etc. When observing Lent as a family think about what God might be leading your family to give up together. Spend some time in prayer about it.
Is it finding more intentional time together in the midst of all that fills your schedule? Maybe fasting TV is a good option for you. Creating those screenless moments as ways to connect with each other. Is it stewarding your money better? Try to stop eating out during this time. Maybe use the money you save to give to a good cause.
Is it to serve more? Maybe give up something in your busy schedule to make space in your calendar to serve together somewhere as a family. Whatever you choose to give up, it's important to emphasize to our children that it is not a punishment but a choice. When we change the posture of our hearts, and remind ourselves that nothing on this earth can fill us in the way He can, we are glorifying Him.
Photo Credit: Getty Images/Monkeybusinessimages<img alt="2. Reading together: " width="800″ height="418″ src="https://i.swncdn.com/media/800w/via/817-60614-father-and-daughter-reading-bible-think.jpg"&gt;
2. Reading together:
Dive into a family devotional during this season. Read the Bible together. Or do a Bible study together. There are many family-friendly options in all of these categories. Especially surrounding the celebration of Easter. We often read books during advent about the birth of Jesus, but the beautiful story of the gospel doesn't end there. The glory of the gospel cannot exist without that moment at the cross, as Jesus died for us, and the joyous occasion that followed as He rose again. What an opportunity to really explore that concept with our kids during this time.
For families of little ones, let the kids play with something as you read aloud. Busy hands tend to sit still a little longer. Make your own set of Resurrection eggs for them to play with as you read. Resurrection eggs are a simple set of plastic Easter eggs in various colors that you can easily make yourselves. Inside each egg is a symbol of the Easter story. It's an interactive way to talk about the events that led up to what we celebrate this time of year.
Photo Credit: Getty Images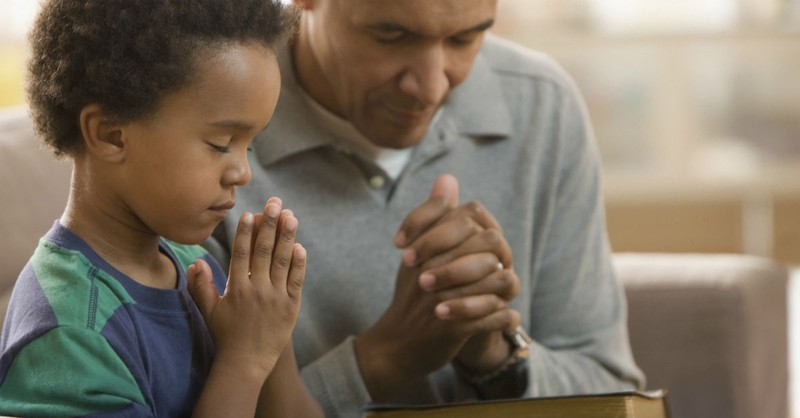 3. Praying Together:
We pray together at dinner and before bedtime as a family, but with the busyness of day to day routines, it often ends there. Lent is a great way to spend more time in prayer together as a family. Allowing us to open our communication with Him, remembering all He has done for us, continues to do for us, and thanking Him for it. Kids can sometimes be shy about praying out loud. A focus on prayer over these 40 days can help them grow more comfortable and confident in their prayer life and talking out loud with God.
Photo Credit: Getty Images
4. Journaling Together:
Reflection can be healing. When we acknowledge the past, we are more capable of moving into the future. Isn't this what Easter is all about? Remembering what Jesus did on the cross for us, the hope we have because He rose again, and the future that awaits us because of it.
Give each member of your family his or her own journal. Little ones may not be able to write words but let them doodle with some crayons. Set aside specific nights for the journaling to take place. Kids aren't always the best at describing their feelings, especially when it comes to something as intricate as Jesus dying on the cross for us. Journaling may be a great way to start conversation about emotions they have surrounding the topic. It's also a great time for self-examination.
Photo Credit: Getty Images/monkeybusinessimages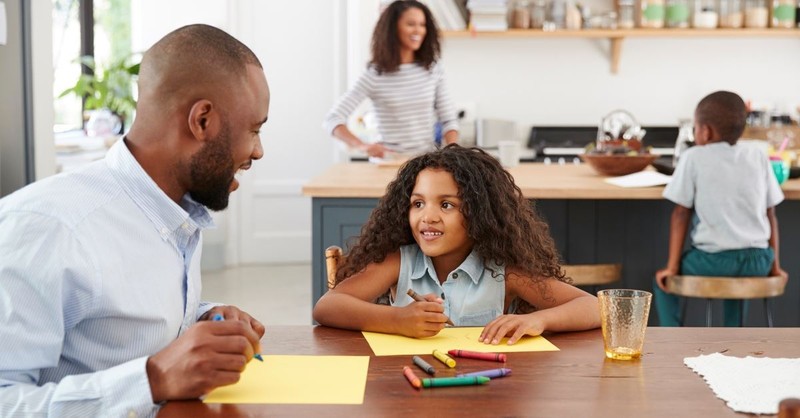 5. Activities Together:
Every year at this time, our family has a few special activities and traditions we love to do. One of them is making Resurrection rolls. The Resurrection rolls recipe only calls for a handful of ingredients; refrigerated crescent rolls, large marshmallows, melted butter, cinnamon and sugar. You simply dip the marshmallows into the melted butter, then into the cinnamon sugar mix, and finish by rolling them tightly in the crescent roll. Make sure you pinch the seam together to seal the marshmallow in the roll and then bake them for about 15 minutes at 400 degrees.
While they cook, use this time to read John 20:1-18. The marshmallow represents Jesus, the butter and sugars are the oils and spices used to prepare His body for burial, the crescent roll the cloth Jesus was wrapped in, and the oven the tomb. When the rolls are done, open the tomb, remove the rolls, let them cool, and then let your children discover what happened to the marshmallow. It will have disappeared and signifies how Jesus has been resurrected. It is also a delicious treat for the whole family to enjoy.
Something significant happens when we do things together as a family. We grow closer to one another and create memories along the way. What a marvelous opportunity to grow closer to each other in the midst of our own pursuit to grow closer to God.
Photo Credit: Getty Images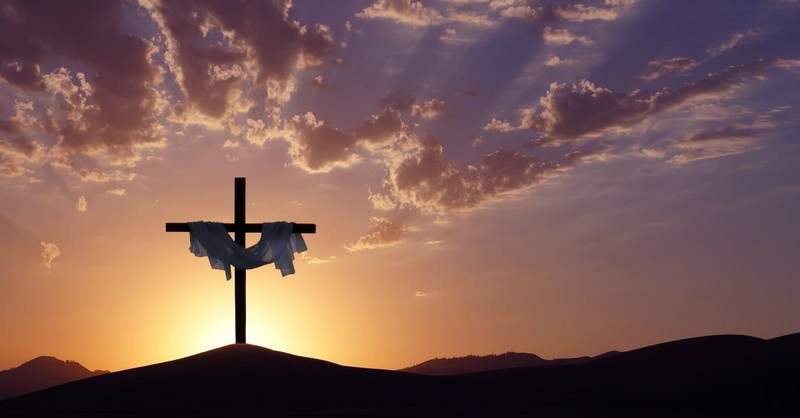 A Prayer for Your Family during This Season of Lent:
Lord,
Words can't quite express the magnitude of what you did for us by dying on the cross. Even as adults it can be hard to comprehend. We pray that in attempting to observe this season together you would help our family grow to know you more. Help this be an intentional time of experiencing a hunger for you like never before.
---
Sarah Nichols is a writer who loves to encourage women by sharing hope-filled stories that point others to Jesus. She lives in Kansas City, MO with her high school sweetheart and their three kids. You can find more from Sarah at her blog sarahnicholswrites.com and on Instagram @sarahnicholswrites.
Photo Credit: Getty Images/mbolina
---
Sarah Nichols is a writer who loves to encourage women by sharing hope-filled stories that point others to Jesus. She lives in Kansas City, MO with her high school sweetheart and their three kids. You can find more from Sarah at her blog sarahnicholswrites.com and on Instagram @sarahnicholswrites.