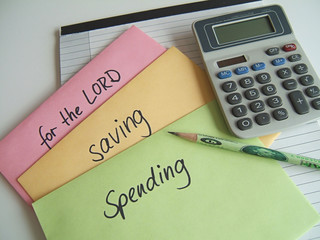 And my God shall supply all your needs according to His riches in glory in Christ Jesus
Philippians 4:19
Kingdom Citizen, God knows you have financial needs and when you are faithful in giving your tithes, He will supply your every need. It can be hard sometimes to pay your bills. It can be hard sometimes to get ahead. God knows every challenge you are going through.
HE KNOWS AND HE WILL PROVIDE!
In today's post, I want to help you better understand the truth of God's Word because He is Jehovah-Jireh—The Lord God who PROVIDES! God cares about every detail of your life and what you are going through, He cares about the lack you are experiencing, He cares about your suffering, He cares about what you are dealing with financially, emotionally or physically and I want to talk to you today about God being your Provider. The scripture says that GOD IS A PROVIDER and my message today is simply that.
You may be saying I'm not seeing God provide for me, but I want to show you how to position yourselves to experience the provisions of God for your life.
In regard to our scripture for today in Philippians chapter 4 and verse 19, I want to stir up your faith for what God wants to do in your life.
We will always be frustrated when we have a negative outlook on life or when we try to provide what we need for ourselves. We will experience peace, joy and freedom when we learn to completely rely on God as our Provider. We often use Philippians 4:19 in speaking of our financial needs. But God is not limited to just taking care of our financial needs because many times our needs go beyond what money can do for us.
IT IS GOD'S WILL TO SUPPLY ALL YOUR NEEDS!
ALL means ALL people of God. That doesn't mean you can be undisciplined. You still need to be a good steward over what you have. God will not only supply enough for you to live on but He will give you an overflow so you can be a blessing to others and support Kingdom work.
There is something we need to do first in order to obtain God's provisions. You need to become a faithful tither, the scripture says, in Malachi 3 that when you don't tithe you are a robber of God and you are cursed with a curse which means God speaks negatively of you. But when you are faithful in your tithe and offerings God says He will open up the windows of Heaven and pour you out a blessing that you won't have room enough to receive, He says He will rebuke the devour for your sake. Then what you need to do, and this is really important—believe that God will PROVIDE for you. When we take care of God's business God in turns takes care of our business.
HOW DO YOU TAKE CARE OF GOD'S BUSINESS?
You support the Kingdom through your giving :
So that souls can be saved
So that the message of the Kingdom can be taken around the world
So that His Kingdom can advance
So that sick people can be healed
So that that broken people can be restored
Let's take care of God's business and watch Him take care of ours.
Amen?!
No matter what you may be facing right now, be encouraged because GOD WILL PROVIDE.