Author:
Child Of God
I was born in Italy to a very different type of family than your typical Italian one. We had a lot of relatives but our home life was very different from most others. in many ways families Father Musician mother singer of the Jazz bands that my father formed, for some years. My life story could be a book as big as War and Peace, lol It will come out I hope clearly as I blog with my friend Ike. I am praying for guidance because this small blog is my testimony as well so, I pray for the Spirit of God to guide me in when and how I will write anything at all. I love Jesus with a passion the few know of. He is all to me with a perfect second in my husband Toby, one of many gifts from the Father. I hope if anyone will follow, This love Blog will bring a smile and Hope in someone's life. One day, I saw the "light" I recognized that there was a God and He loved me, little sinful me!
The Divine Commandment of Life
…be perfect, just as your Father in heaven is perfect.  Matthew 5:48
Our Lord's exhortation to us in Matthew 5:38-48 is to be generous in our behavior toward everyone. Beware of living according to your natural affections in your spiritual life. Everyone has natural affections— some people we like and others we don't like. Yet we must never let those likes and dislikes rule our Christian life. "If we walk in the light as He is in the light, we have fellowship with one another" (1 John 1:7), even those toward whom we have no affection.
The example our Lord gave us here is not that of a good person, or even of a good Christian, but of God Himself. "…be perfect, just as your Father in heaven is perfect." In other words, simply show to the other person what God has shown to you. And God will give you plenty of real life opportunities to prove whether or not you are "perfect, just as your Father in heaven is perfect." Being a disciple means deliberately identifying yourself with God's interests in other people. Jesus says, "A new commandment I give to you, that you love one another; as I have loved you, that you also love one another. By this all will know that you are My disciples, if you have love for one another" (John 13:34-35).
The true expression of Christian character is not in good-doing, but in God-likeness. If the Spirit of God has transformed you within, you will exhibit divine characteristics in your life, not just good human characteristics. God's life in us expresses itself as God's life, not as human life trying to be godly. The secret of a Christian's life is that the supernatural becomes natural in him as a result of the grace of God, and the experience of this becomes evident in the practical, everyday details of life, not in times of intimate fellowship with God. And when we come in contact with things that create confusion and a flurry of activity, we find to our own amazement that we have the power to stay wonderfully poised even in the center of it all. From My Utmost for His Highest Updated Edition
Bible in One Year: Ecclesiastes 4-6; 2 Corinthians 12
Compiled & Edited by Crosswalk Editorial Staff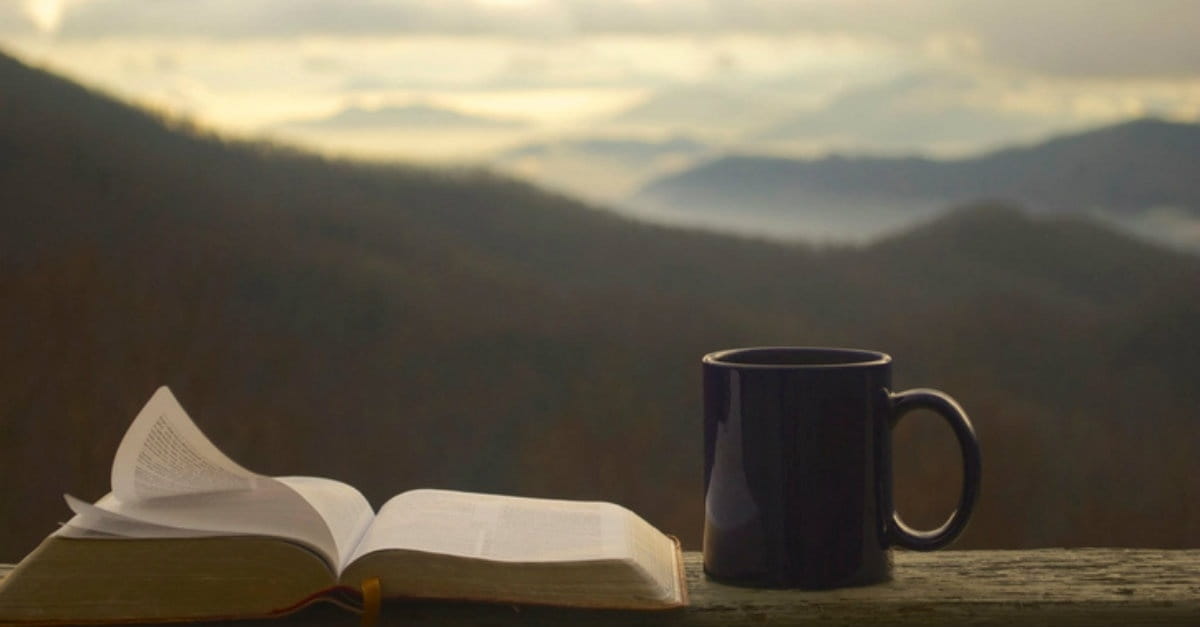 Prayer is the best way to start the morning; it helps us to start our day with the right focus. When our day is focused on God, our ever-changing circumstances will not seem so daunting. And when we remind ourselves that Christ is with us and that our lives are for His glory, we will step out our door with our minds on God first and then others. With our minds on God and others, we will think and walk more humbly and we will be more open to the Holy Spirit's guidance.
"Prayer is a spiritual journey. Just as a journey from your present location to the other side of the country requires that you have a plan to reach your destination, you need a plan to assist you in your spiritual journey of prayer. Prayer is your personal communication with God. Since this is your spiritual destination every day, you need a plan to help you reach your destination effectively and consistently." -Ronnie Floyd
Here are 17 helpful morning prayers to start your day:
Photo credit: ©GettyImages/Mkeith813
Read more